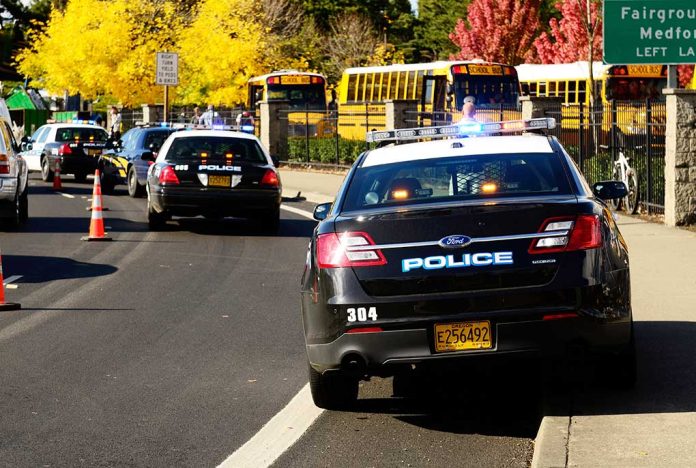 Disturbing New "Swatting" Trend Puts 15 Schools on Lockdown
(StraightNews.org) – For a long time, popular pranks included tossing toilet paper all over someone's house in the middle of the night or even placing sticky notes on a friend's car so they would have to be removed one by one. However, some people have escalated once harmless tricks to some that are quite terrifying. Recently, 15 schools in Louisiana alone experienced "swatting" threats, but the number experiencing this trend across the nation is shocking.
"Swatting" occurs when someone calls the police and reports a major crime, such as armed robbery, murder, or an active shooter. After such a call, law enforcement shows up at the scene, often in full SWAT protective gear and guns. Lawmakers and social media influencers have been the main targets of this trend in recent years, but it's now also happening at schools.
This month, more than 12 schools in Minnesota experienced fake shooter reports, while Louisiana had one internet-based phone number report active shooters were at 15 different schools in the state on Thursday, September 22. Meanwhile, in Denver, 25 public library branches shuttered their doors for a day this month as police received threats against them.
At least 13 Louisiana schools hit by swatting attempts in disturbing trend https://t.co/cdbxb3RZaL

— Newsweek (@Newsweek) September 23, 2022
This disturbing trend not only causes immense stress and potential trauma to students, teachers, and administrators, but it overwhelms emergency responders with fake reports. While comprehensive studies on how often these events are happening don't currently exist, the increasing reports show it's certainly a scary trend that will hopefully stop sooner rather than later, as it puts many people at risk.
Copyright 2022, StraightNews.org