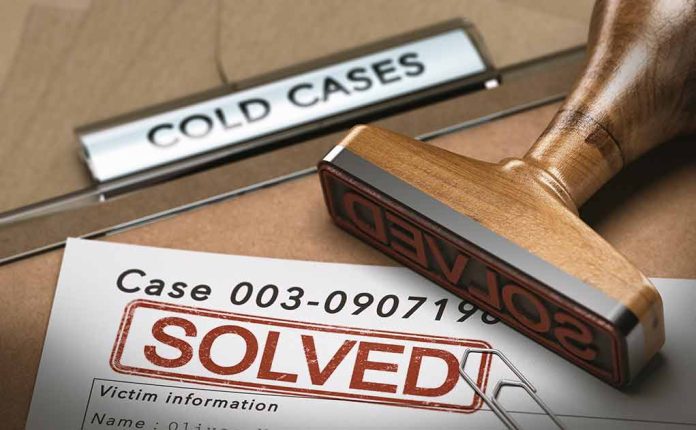 (StraightNews.org) – Police in California solved a 31-year-old murder case thanks to the national DNA database, CODIS. Vicki Johnson was murdered in January 1991 at the age of 34 in a brutal crime that remained unsolved for decades. Johnson was found dead near a playground in Sabado Park, Seaside, California. She had been suffocated with sand, had bite marks all over her body, was strangled, and set alight. She fought her attacker, however, and his DNA was found under her fingernails.
Monterey County District Attorney's office recently decided to reopen some cold cases, and Vicki Johnson's was one. The DNA found under her nails was submitted for testing under the CODIS system. Two years later, the results came back with a match. The DNA belonged to Frank Lewis McClure, a Seaside resident who died in 2021 at the age of 77. Law enforcement officers say they do not know the killer's motive or if the victim was known to him.
Police have said, however, that McClure had a history of violence against women. "He has been to prison for assaults with deadly weapons and domestic violence against women, but nothing that rose to the level that would alarm or alert us that this guy would be engaged with murder," said Seaside Police Chief Nick Borges.
According to Borges, there are another 32 unsolved murder cases in Seaside, and there is optimism that more of these will be solved. One famous case investigated by the Monterey County District Attorney's office was solved last year – the murder of 5-year-old Anne Phem. Robert John Lanoue was charged with first-degree murder last July, more than 40 years after the child was kidnapped, raped, and strangled.
Lanoue, the child's neighbor, was 29 years old at the time. He later moved to Reno, Nevada, where he was detained after DNA evidence connected him with the horrific child killing. Anne Phem vanished while walking to kindergarten in 1982. Her body was found two days later.
Copyright 2023, StraightNews.org