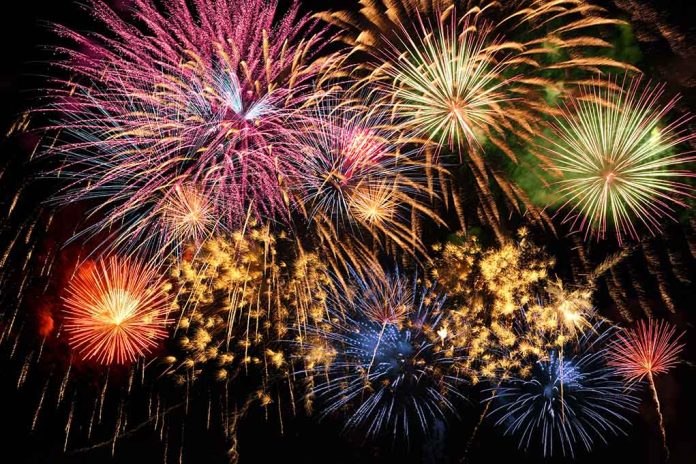 July 4th Celebrations Had a "Dark Side" This Year – Witnesses Tell What They Saw
(StraightNews.org) – Nearly 250 years ago, 56 men got together and signed the Declaration of Independence, stating the United States would no longer fall under British rule. This holiday, which is typically a joyous one filled with cookouts, fireworks, and parades, wasn't that way for everyone. Multiple cities faced violent tragedies as the day unfolded.
During a July 4th parade in Highland Park, Illinois, a suburb just outside of Chicago, an active shooter sent over 70 bullets into the crowd during a parade. As of Tuesday, July 5, seven people have died from their injuries, although dozens more went to the hospital. Thankfully, investigators arrested 21-year-old Robert "Bobby" Crimo III as the suspected killer and he's now behind bars. Crimo allegedly planned the attack for weeks and dressed as a woman to conceal himself as he ran away from the event.
"I put my son in a dumpster."

A father who witnessed the July Fourth parade shooting in Highland Park, Illinois, describes the horrific scene as he hid his son as shots were fired. https://t.co/2p1c5F2ur0 pic.twitter.com/6kZ1cR7P7j

— ABC News (@ABC) July 5, 2022
Meanwhile, in Philadelphia, Pennsylvania, two shots interrupted the city's Welcome America event on Benjamin Franklin Parkway. Two police officers were injured by the bullets fired around 10 p.m. although no one died. One bullet was found lodged in an officer's helmet, while the second grazed the other officer's shoulder. Investigators have not announced a suspect or motive for this event.
Sadly, these aren't the only two attacks that happened on the nation's birthday. Numerous others occurred in New York, Texas, Virginia, and Missouri.
Copyright 2022, StraightNews.org