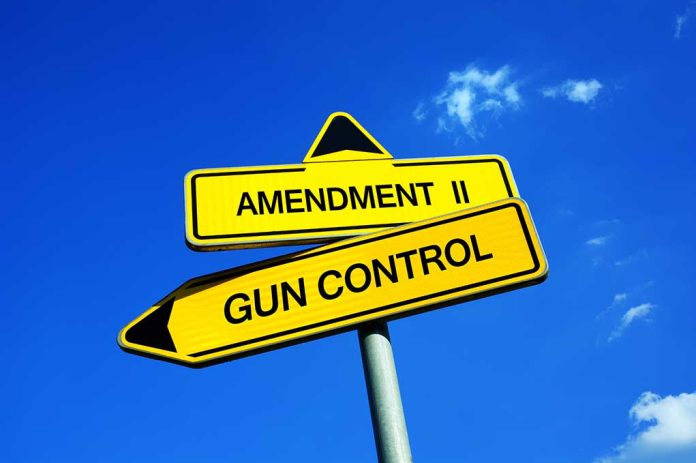 Sweeping Gun Control Is Right On Our Doorsteps — Is This Right?
(StraightNews.org) – The mass shootings that have been happening across America have brought communities to their knees and forced lawmakers to wonder about how they should react. The House Judiciary Committee is now looking at legislation that encompasses eight different types of gun control laws and could send it to the House soon for a vote.
On Thursday, June 2, the House Judiciary Committee considered the "Protecting Our Kids Act," which would tighten gun restrictions in eight different ways. First, it would raise the age of buying a semiautomatic gun to 21 years old from the current 18-year-old age limit. It would prohibit large-capacity magazines and make the ban on bump stocks more extensive. The proposed bill would also enlarge federal firearm regulations to apply to ghost guns and ensure firearm security at residential facilities.
ZAQS Politics News shared about the new legislation:
House begins to move on sweeping gun control legislation — The House measure would raise the age for purchasing semiautomatic centerfire rifles from 18 to 21 and ban large-capacity magazines. https://t.co/1UtOI3KU4y

— ZAQS Politics News (@ZaqsPolitics) May 31, 2022
The same day, 21 Democratic lawmakers sent a letter to their leaders, including House Speaker Nancy Pelosi (D-CA) to ask that the House consider each of the eight proposed reforms separately. They hope this would help them gain more Republican support for at least some measures, as anything passed in the House will have to pass in the Senate with 60 votes to become law.
At a time when such laws and rights are so intensely debated, the best way for politicians to move forward is likely to listen to what their constituents want. Do you think US legislators are reacting appropriately with their current moves?
Copyright 2022, StraightNews.org