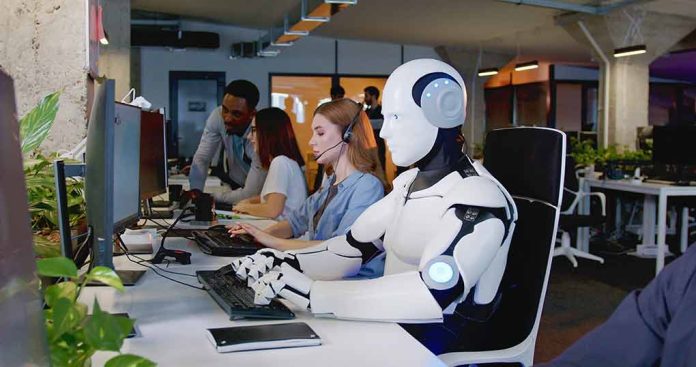 (StraightNews.org) – Background Hollywood actors are complaining that Artificial Intelligence (AI) is used to "scan" their image so it can be used in future films without their consent. One such background actor, Rebecca Safier, is speaking out about the issue and is receiving support from colleagues. "I was scanned last year by a production where it was unclear how they were going to use it," she said. She went on to explain that this was not covered in her contract.
In response to Safier's remarks, other actors described their experiences on social media, with one explaining that he was paid for a single day's work, even though his image was used repeatedly.
The revelations come as strikes and protests continue in Los Angeles. Actors joined with writers on July 13 and announced they would down tools in protest at changes to their profession resulting from the advance of streaming services and artificial intelligence. The Screen Actors Guild and the American Federation of Television and Radio Artists began their strike when negotiations with the Alliance of Motion Picture and Television Producers broke down without resolution. Major names, including Meryl Street, George Clooney, and Jamie Lee Curtis, have given their support to the strikers.
The actors are demanding payments that reflect the number of times their performances are viewed on streaming sites, including Netflix and Amazon – but the sites refuse to reveal information on viewing figures. Performers are traditionally paid when a show is "repeated," though there is now confusion surrounding how to define repeated showings when programs are constantly available online. Furthermore, who owns an actor's image if this is captured and used artificially in a separate background performance, is unclear.
California Governor Gavin Newsom, aware that Hollywood generates billions of dollars for the Golden State economy, said he has tried to enter negotiations and wants the industrial action to end. "We're involved on the periphery and we've offered our direct involvement," he said.
Copyright 2023, StraightNews.org