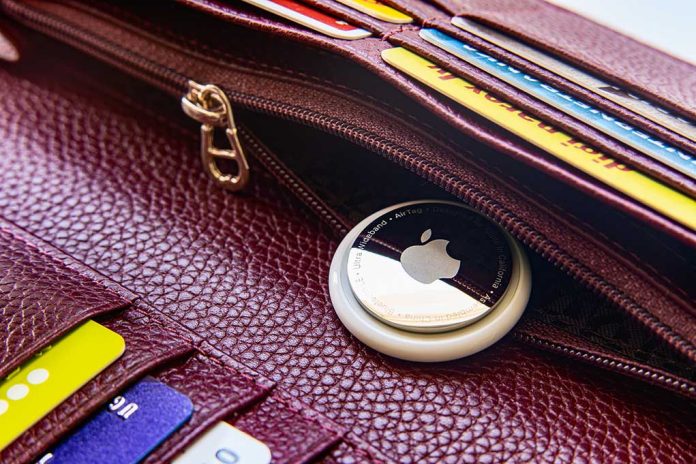 GRAND THEFT Operation DISCOVERY By Local Authorities – Mastermind Apprehended
(StraightNews.org) – Traveling by plane recently has become quite the hassle for some Americans as canceled flights, long security times, and even lost luggage plague travelers. But, one handy passenger used technology to minimize the potential for stolen goods while traveling by placing an Apple AirTag in her checked bag. That small move brought a thief to justice.
On Thursday, August 11, Florida's Okaloosa County Sheriff's Office announced it charged Giovanni De Luca, 19, with two counts of grand theft after he repeatedly stole from passengers while working as an airline subcontractor at the Destin-Fort Walton Beach Airport. The first baggage that De Luca stole included more than $1,600 in goods, but also the AirTag, which alerted investigators to the location of the lost bag.
Soon after, another airline passenger told police that over $15,000 in goods was taken from his luggage on August 9. By cross-referencing the AirTag location and employee addresses, the cops were able to confront De Luca at his home, where he admitted to tampering with luggage.
A traveler who put an AirTag in her bag helped sheriff's deputies in Florida identify an airport employee accused of stealing more than $16,000 in goods from passengers' luggage, the authorities said. The worker was charged with two counts of grand theft. https://t.co/Ob8TLRSGNv

— The New York Times (@nytimes) August 20, 2022
Many people have grown suspicious of AirTags and the fact they can track what they are connected to. Many see the devices as an enormous breach of privacy and safety risk. However, for these passengers, it brought their luggage home and put a criminal behind bars.
Copyright 2022, StraightNews.org