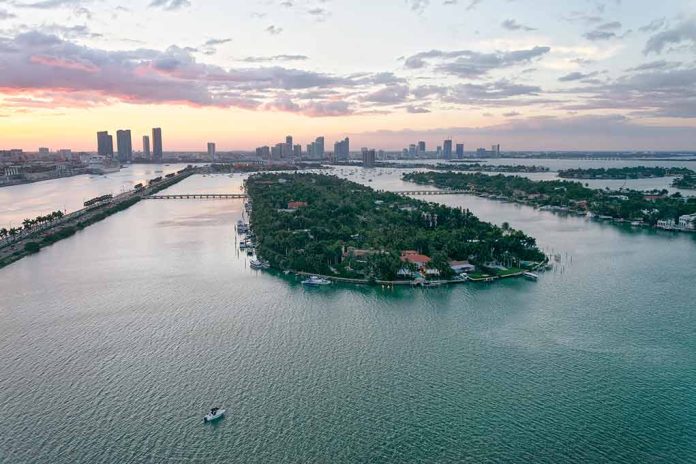 (StraightNews.org) – Al Capone's mansion in Miami has been demolished despite protests from neighbors. More than 26,000 nearby residents signed a petition to save the $31 million house but to no avail. The building dates back to 1922 and is located in the exclusive Palm Island area of Miami Beach. Capone's widow sold it in 1952 and it has changed hands several times since. The current owner requested the demolition.
Upon hearing of the owner's request to destroy the mansion, the Miami Design Preservation League attempted to prevent it, but recent changes in the law meant owners no longer needed to persuade local authorities to allow the demolition of houses in certain areas.
Daniel Ciraldo, the executive director of the Miami Design Preservation League, said, "There is nothing like seeing real historic buildings to connect us to our past. We don't think we should cancel culture."
Not everyone was pleased by efforts to save the mansion, however. At a public meeting to discuss the issue in March 2022, local Commissioner David Richardson said he was concerned about "the notion that we would somehow celebrate" a notorious mobster initially unwanted in the area and considered "public enemy number one."
When Capone first arrived in Miami in 1930, locals did not welcome him, and Dade Public Safety Director S.D. McCreary ordered police to arrest him on sight if he left his home.
Born in New York in 1899 to Italian parents, Capone – known as Scarface – would go on to dominate gangland Chicago. He was a petty criminal in his teens when he met his mentor Johnny Torrio, who took him under his wing and introduced him to mob life. In Chicago, where he moved with Torrio, he ran gambling and prostitution clubs and was involved in racketeering. He took out rival gangs with extreme violence. The mob boss was convicted on tax-related charges in 1931 and imprisoned for 11 years. He died from a heart attack in 1947.
Copyright 2023, StraightNews.org