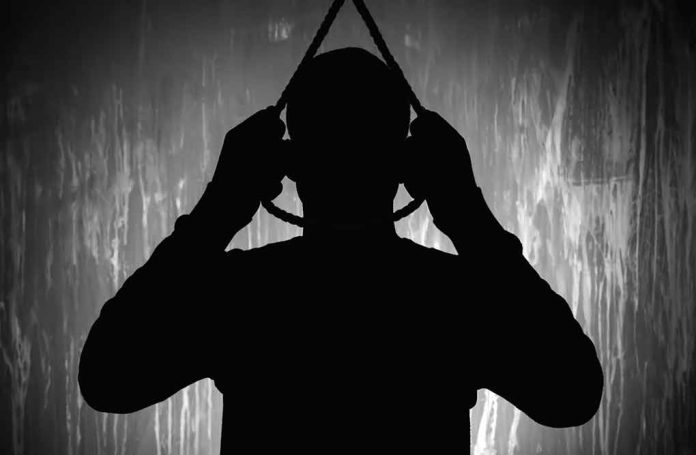 (StraightNews.org) – Smiths Station, Alabama, Mayor F.L. "Bubba" Copeland killed himself on Nov. 3 in front of police who were conducting a welfare check, just two days after a story was published that featured photos of him wearing makeup as well as women's clothing.
According to Lee County Sheriff Jay Jones, police had been conducting the welfare check on Copeland, the pastor of the First Baptist Church in Phenix City, following concern from his friends. His friends had been concerned for his well-being because of a Nov. 1 story about the private life of Copeland that had been published by the conservative news website 1819 News.
The story, written by Craig Monger, included the username for Copeland's Instagram and Reddit accounts. The story stated that Copeland's pseudonym "Brittini Blaire Summerlin" had posted pornography as well as advice on chemically transitioning genders. It included photos of Copeland "in various outfits, some more racy than others."
According to the story, Copeland confirmed that the accounts were his, adding that he used the accounts as a "hobby" to get "rid of stress." Copeland had requested to 1819 News that he not be outed by the website.
Another story, published by 1819 news the same day as Copeland's death, alleges that Copeland wrote violent fantasy fiction and posted photos of people from the community without their consent.
The article caused controversy in the small town of close to 5,000 people. In a statement, his church referred to his "unbiblical behavior." Copeland reportedly stated that the article was not representative of "who or what I am." On Nov. 1, Copeland gave his final sermon which was live streamed. During the sermon, Copeland stated that "a lot of things were taken out of context" in the story. He apologized for any embarrassment caused by my private, personal life." He also thanked the "hundreds" of people who "have reached out to me in love."
Copeland is survived by his wife, son and two daughters.
Copyright 2023, StraightNews.org