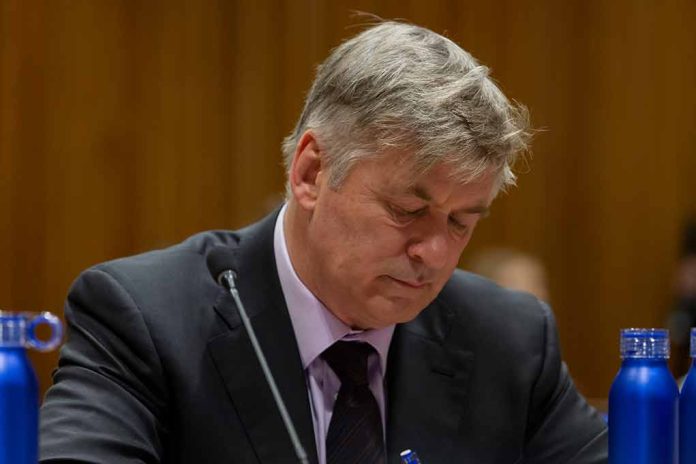 (StraightNews.org) – Movie star Alec Baldwin could face criminal charges in light of a new report into the fatal shooting incident involving the actor. In 2021, while working on a movie named "Rust," Baldwin killed cinematographer Halyna Hutchins when a gun he was holding discharged. Law enforcement did not pursue a criminal case then, and Baldwin insisted he did not pull the trigger. The conclusion, therefore, was that the firearm malfunctioned. A new forensics report, however, contradicts Mr. Baldwin's version of events.
An analysis commissioned by Santa Fe prosecutors Kari T. Morrissey and Jason J. Lewis finds that the firearm had not been modified and was not malfunctioning. It also found that the trigger had been pulled, contrary to Baldwin's claim. Forensic science consultant Michael G. Haag of Albuquerque, New Mexico, and firearms expert Lucien C. Haag studied the Colt .45 revolver, cartridges, and footage from the film.
Lucien Haag concluded that the incident resulted from "the hammer being manually retracted to its fully rearward and cocked position," followed by the pull or "rearward depression" of the trigger.
Since the tragic incident, the "Rust" case has taken several twists and turns. Prosecutors initially charged Mr. Baldwin with involuntary manslaughter but later dropped the charges. Hannah Gutierrez-Reed, a weapons expert working on the movie, had loaded the gun. She was also charged with involuntary manslaughter, and in June, prosecutors accused her of evidence tampering for allegedly handing a bag of cocaine to a colleague on the film set after returning from giving evidence to police.
Her attorneys called the new charges a "character assassination." Defense lawyer Jason Bowles said, "It is shocking that after 20 months of investigation, the special prosecutor now throws in a completely new charge against Ms. Gutierrez Reed, with no prior notice or any witness statements, lab reports, or evidence to support it."
Ukrainian-born Hutchins was 42 years old and left behind a husband and young son. She has worked on more than 30 movies.
Copyright 2023, StraightNews.org