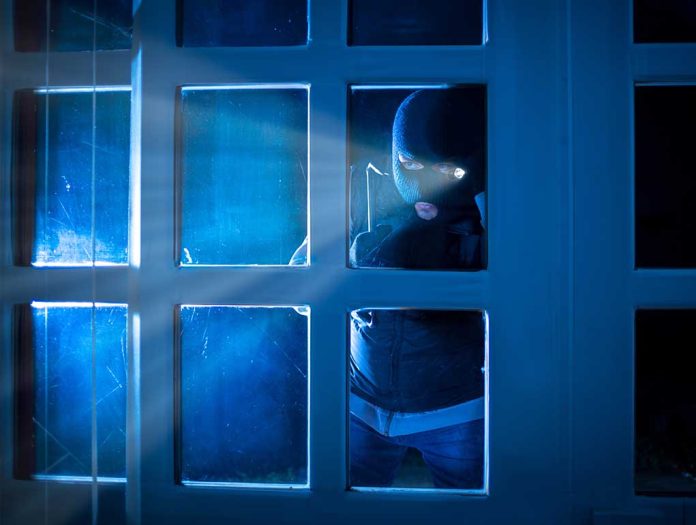 Home Intruder Meets His Judge, Jury & Executioner – Game Over
(StraightNews.org) – Home intruders are terrifying, and nearly 1 million burglaries occur each year. Many states allow homeowners to arm themselves against such criminals should they need to protect their lives and belongings. That's what one Wisconsin resident did recently.
On Friday, August 26, at 2:30 a.m., a masked person allegedly broke into an apartment on Packers Avenue in Madison. The person didn't get very far — a man met him with a gun and fatally shot him. Also inside the home were a young girl and a woman who called the police during the incident. The man met the officers outside as they arrived. All three residents are safe and cooperating with the ongoing investigation.
Aug. 26, 2022: An armed homeowner in Madison, WI, fatally shot a masked intruder who broke into his apartment around 2:30 a.m. Neither the homeowner nor the woman and child also in the apartment at the time were injured. https://t.co/iNlloYCB1T

— Defensive Gun Use Tracker (@DailyDGU) August 29, 2022
Police Chief Shon Barnes said there were clear signs someone forced entry into the home, which had multiple weapons inside. While another burglary happened nearby the day before, police don't believe the two are linked. Due to the increased criminal activity in the area, police will be patrolling the neighborhood more often in the coming days.
This is just one prime example of how Second Amendment rights help people protect the lives of their loved ones.
The criminal's identity has not yet been identified, and it's unclear whether the family inside the apartment knew him.
Copyright 2022, StraightNews.org