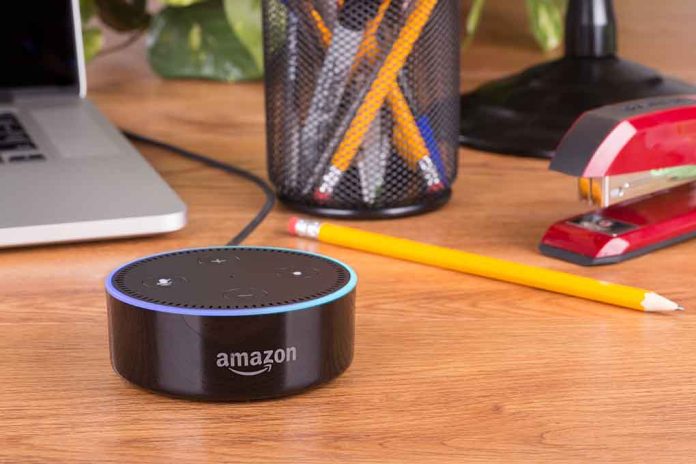 Robot Spies?! Controversy AMBUSHES Amazon's Latest Purchase
(StraightNews.org) – Robots have become increasingly prevalent in American lives in recent years. From people using Alexa to make shopping lists to asking Siri to play a favorite song, these devices can be quite helpful when doing daily tasks. However, Amazon is acquiring more of these high-tech gadgets, giving the company an immense amount of data about its customers and potentially engaging in monopolistic behavior. Now, the shopping giant may even know your floor plan.
On Friday, August 9, Amazon announced it would be purchasing the robot vacuum company iRobot for about $1.7 billion in cash. This is its fourth-largest acquisition since it began buying companies like Whole Foods and One Medical. However, many privacy experts are raising the red flag as the company, which already owns Ring doorbell and has most people hooked on their Prime membership, ramps up to gain access to loads of data about the layout of iRobot users' homes.
1. Hello. Amazon today announced it would pay $1.7 billion to acquire iRobot, the company behind the Roomba robotic vacuum.

It may be the most dangerous, threatening acquisition in the company's history. A thread.

— ron knox (@ronmknox) August 5, 2022
Amazon's tactics when it comes to acquiring businesses have shown a distinct pattern in the past. First, they purchase a company, then they undermine competition with low pricing. This allows them to build a monopoly on the market. Many people are warning that the internet shopping giant likely plans to do the same thing with robot vacuums.
In the past, the government has let most of these deals go through, as there is still enough competition for it to not be considered a monopoly. However, with time, Amazon tends to beat out the competition.
Do you think this latest acquisition will lead to privacy concerns and a monopoly in the robot vacuum market? If so, should the government step in?
Copyright 2022, StraightNews.org