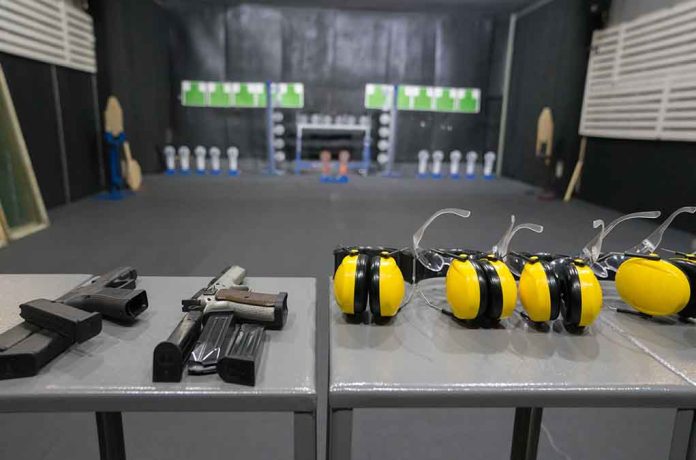 (StraightNews.org) — Gun clubs are encouraging Jews in America to become proficient in the use of firearms for their own defense. Tzvi Waldman, who founded the NYS Jewish Gun Club in New York, said ownership of weapons is growing among Jewish communities in the United States and he wants to see this grow even further. "Jewish people need to be vigilant, whether it is against a jihadist or a lunatic hopped up on drugs," he said.
Waldman's call was echoed by Mike Miller, who founded the Central Texas Jewish Rifle and Pistol Club based in Austin. He was responding to news published by the London-based newspaper the Jewish Chronicle that Iran is drawing up a list of Jews it intends to assassinate worldwide. Miller said that Jews in America still retain a hesitancy toward guns that stems from their European background, but they must adapt and show their enemies that they are willing to defend themselves. The Israeli government appears to have come to a similar conclusion.
Ministers in Israel have been discussing the expedition of firearms licenses in their country in the wake of several terror attacks in January of this year. The government said it would not lower the threshold required to be permitted to own a firearm, but it would review all relevant legislation with the intent of making it easier and faster to receive a license.
At present, gun laws in Israel are strict and only people who need protection because of their line of work are generally permitted to carry.
Attacks against Jews in the United States hit an all-time high in 2022, according to data from the Anti-Defamation League (ADL), a long-established Jewish organization that specializes in human rights laws. The ADL says that instances of Jew hatred, including assault, rose by 34% between 2020 and 2021. Incidents were reported from all 50 states, but New York had the highest figure at 400, while California and New Jersey both reported around 300 cases each.
Copyright 2023, StraightNews.org