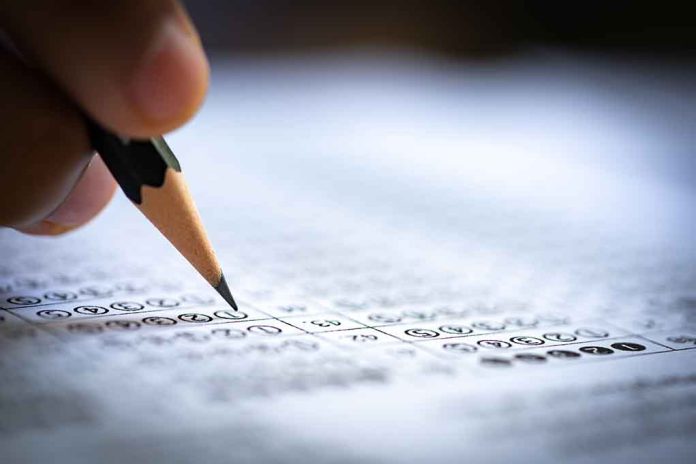 (StraightNews.org) — Americans have been giving their view of President Biden at the midpoint of his 4-year term. The result is a mixed bag. Voters in several states were asked to grade the President on his performance in key areas including foreign relations, climate change, the economy, and immigration.
On foreign relations, the Biden administration was criticized by one voter for writing a 'blank check' to Ukraine. Biden has sent almost $20 billion to Ukraine since the start of its war with Russia. A resident of Austin, Texas, said overall the President was not presenting the United States in a positive light.
The issue of immigration prompted assorted responses. One voter was critical because thousands of migrants were illegally crossing the border, whereas one Texas man said, "It really isn't his fault. That's a generational problem that's gonna take a long time to correct".
Some electors said they did know what Biden's plans for climate change were. One thought that while America is making strides to make its own environment cleaner, the Biden administration increasingly "supports China, one of the dirtiest countries as far as climate goes".
A number of voters thought the President was doing well on the economy, while others complained that inflation and gas prices were too high.
The public's view of the Biden White House has fluctuated since his time in office. In March 2021, Pew Research showed majority approval for his decisions on foreign affairs (56%), economic policy (56%), and immigration (53%). Overall, 62% said he cares about the needs of ordinary people.
Conversely, a poll in February 2022 revealed that the majority of Americans thoughts his first year was a failure. The PBS NewsHour/NPR/Marist survey showed that 56% were dissatisfied with his performance as President. Voters were unhappy with his handling of the economy (58%) as well as his approach to the Ukraine-Russia war (50%).
Copyright 2022, StraightNews.org