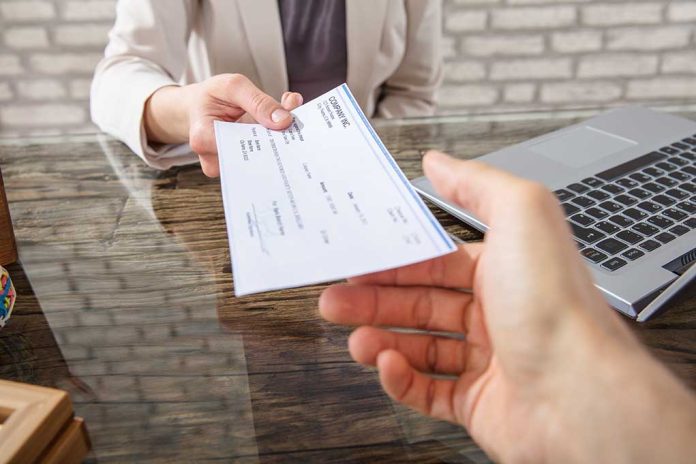 (StraightNews.org) — A study conducted by lending platforms PYMNTS and LendingClub has found that 62% of Americans are living paycheck to paycheck. The report said that inflation has dropped but that people are still struggling with the cost of living. This includes high-income earners. "Inflation has made life more and more expensive, and consumers have already made moves to cope, such as pulling back on discretionary expenses," the report stated. It also claimed that around a quarter of Americans have to take on a second job, and 17% supplement their income via other means.
Large numbers of consumers in the United States say a second income is vital for day-to-day living. Of those with more than one job, 46% say they could not pay their bills without it. Growing numbers of people are also selling items on the internet to make ends meet. The report states that consumers could be amassing a staggering $52 billion a month in "active side incomes."
In response to high inflation, activists in some states are renewing their call for a minimum wage of $20 per hour. Proposals are being put forward in New York, California, and Massachusetts as labor groups contend that their previous campaign for $15 per hour is now insufficient. A UPS worker in New York City said "I was sitting at $15 an hour at UPS, and when it came to paying bills and buying groceries, it was starting to become not enough. That led me to no other option than to pick up another job."
The proposed increase is opposed however by small business owners, many of whom are still struggling in the aftermath of the pandemic lockdowns. A small business owner in New York said she had to take out loans to stay afloat through the lockdown and now these have to be paid back – adding to her already significant outgoings. "All this cost all at once is just going to kill us," she said.
Copyright 2023, StraightNews.org