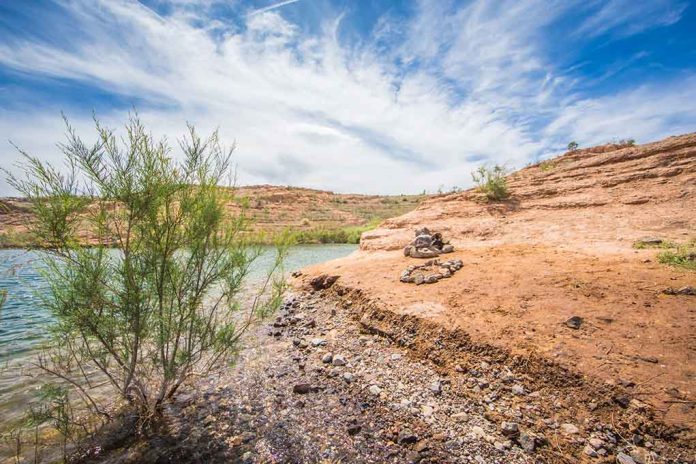 Draining Nevada Lake Continues To Turn Up Mysterious Remains
(StraightNews.org) – A day out on a boat is complete with sunshine, cool drinks, and maybe a bit of fishing. For some boaters on Lake Mead in Nevada, however, their day in the sun ended with a terrifying discovery: a skeleton in a barrel stuck in the mud.
On Sunday, May 1, boaters alerted the National Park Service (NPS) to a body in a metal barrel in Hemenway Harbor on Lake Mead. Investigators believe the victim died of a gunshot wound sometime in the mid-1970s to early 80s but have not yet identified the skeleton. The Washington Post's Live anchor Leigh Ann Caldwell shared her thoughts on the mysterious find:
I used to ask my parents how Las Vegas was different when the mob was more pervasive. They said a lot more people used to go missing.

Well… https://t.co/SXQTsgY9Je

— Leigh Ann Caldwell (@LACaldwellDC) May 12, 2022
Just days later, visitors to Lake Mead found more human remains in Callville Bay on Saturday, May 7. These uncoverings are a result of record-low water levels at the nation's largest reservoir as the water flows out of the Hoover Dam without being replaced.
As the level continues to drop, though, communities nearby in Arizona, California, and Colorado will be losing their main source of water and electricity. However, the receding levels may also allow visitors to the lake to see more strange things popping up on shore as the reservoir reveals its long-lost secrets.
Copyright 2022, StraightNews.org