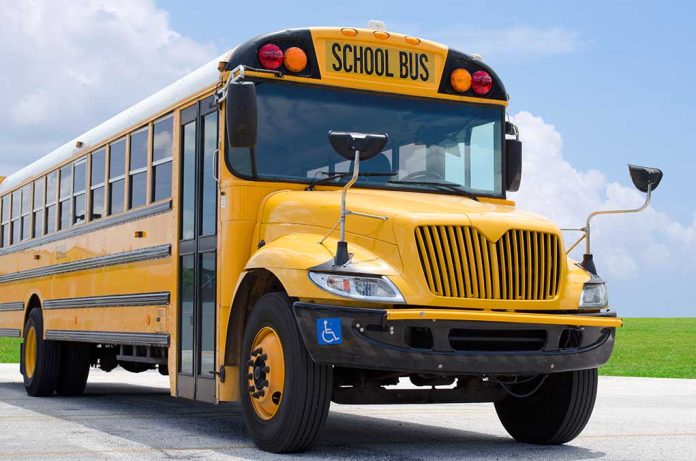 Bus Plunges Into Gorge — Multiple Children Injured
(StraightNews.org) – Travelers have long known mountainous roads in India are quite dangerous, with fatal crashes common as vehicles sometimes accidentally plunge into the ravines below. Between the often over-packed buses and the lack of guardrails, there are plenty of reasons a vehicle can careen off of the road. However, the latest incident to occur was intensely tragic as it left many children dead.
On Wednesday, September 14, a minibus was traveling along a road in northern India around 8:30 a.m. carrying children to school. The bus went off the pavement and crashed into the valley, about 1,000 feet below. The impact killed at least 11 and injured over two dozen others. While a few adults were on the bus, most passengers were children on their way to a nearby school.
At least 11 dead and 25 hurt as bus packed with schoolkids plunges into gorge https://t.co/OZksFaPWG6 pic.twitter.com/BTy27Nkx7B

— The Sun (@TheSun) September 14, 2022
These accidents aren't all that uncommon in the dangerous terrain. A similar incident occurred in Kullu, India, in early July when a bus drove off a cliff, killing at least 16 and injuring 25 more. Many of those involved in this accident were also schoolchildren.
India's president, Rashtrapati Bhavan, spoke out following the tragedy, extending wishes for a quick recovery to survivors. Lieutenant Governor Manoj Sinha also joined Bhavan in expressing condolences and saying there will be compensation for those who died in the accident.
Copyright 2022, StraightNews.org