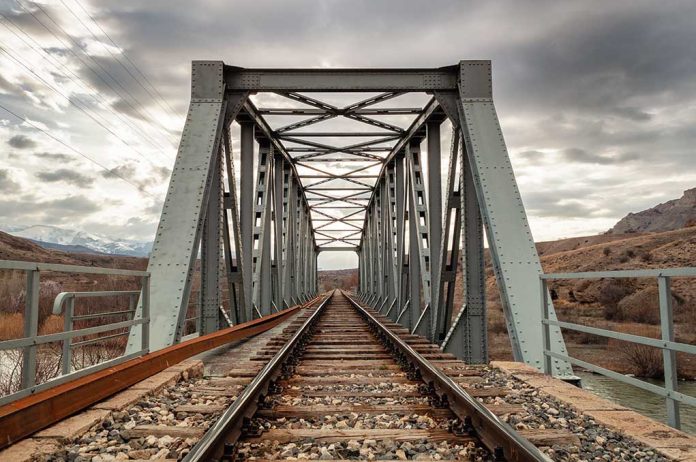 (StraightNews.org) — A train derailed in Montana on April 2nd, adding to the growing number of such incidents in recent months. The 25-car train came off its tracks near Highway 135 close to the town of Paradise. Officials said there is no danger to the public as no hazardous materials were being transported. Initial reports say the vehicle was carrying beer. On its Facebook page, the Plains-Paradise Rural Fire District said, "After the initial assessment by MRL [Montana Rail Link], our rescue boat was utilized to transport Chief Russell and MRL across the river for a thorough assessment and air monitoring. The single rail car of concern was carrying propane. It was partially off the tracks but not leaking. Visual inspection and utilizing a gas meter did not detect any leaks."
Since the derailment outside the town of East Palestine, Ohio, several more instances have occurred. One such incident took place in Nebraska in February, followed by another derailment in Ohio in March, and a third in North Dakota the same month. Transport Secretary Pete Buttigieg said the "daily occurrence" of train derailments had gone unnoticed, and this has to change. He added that he intends to hold railway companies to account but did not specify further.
In the Senate, John Fetterman (D-Pa.) has returned from an illness break and introduced his first piece of legislation – the Railway Accountability Act. The bill will require the Federal Railroad Administration to study the cause of each incident of derailment and recommend legislative steps that could be taken to prevent these from repeating. The new proposal follows hot on the heels of the Rail Safety Act, which was introduced by Senators Sherrod Brown (D-Ohio) and J.D. Vance (R-Ohio). This legislation increases fines for safety violations and places extra requirements on trains carrying hazardous materials. Opponents said it will merely increase cost and onerous regulation while doing nothing to prevent derailments. It has however received support from both Democrats and Republicans.
Copyright 2023, StraightNews.org