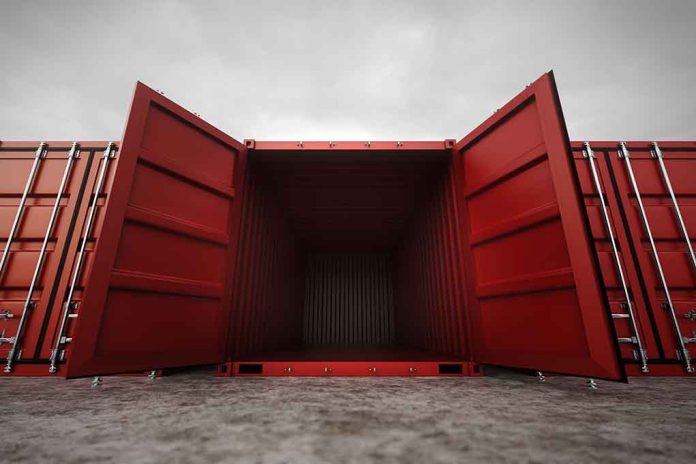 (StraightNews.org) — Arizona Governor Doug Ducey has agreed to stop the construction of a wall at the US-Mexico border. The barricade, formed of shipping containers, has been in place since August and covers 3,820 feet of previously open border near Yuma.
The move comes a week after the Biden administration filed a lawsuit against Arizona alleging that the makeshift wall damages federal lands, threatens public safety, and impedes the ability of federal agencies, including law enforcement, to perform their duties.
The barrier's construction was the latest in a battle between southern states and the Biden White House. "Our border communities are overwhelmed by illegal activity as a result of the Biden administration's failure to secure the southern border," Ducey said in October.
The Governor said the partition was intended only as a temporary measure while he waited for the federal government to decide when it would fill the gaps permanently. Meanwhile, Democratic Governor-elect Katie Hobbs, who takes office in January, has condemned the wall, calling it a waste of taxpayers' money. The cost of construction ran at about $95 million.
A wall on the border has been a focal point since Donald Trump made it part of his 2016 Presidential campaign. At present, there are around 700 miles of border in place along the almost 2,000-mile US-Mexico border. In July 2022, the Biden administration authorized completion of an open section near Yuma, Arizona. The area is the third busiest crossing section on the border.
Illegal migration in to southern states is expected to reach even greater crisis levels in 2023, with record numbers recorded in 2022. This year, there were an unprecedented 2.76 million arrests at the border, up from 1.73 million in 2021. Title 42, which allows agencies to expel migrants without hearing asylum claims, was due to expire on December 21st but has been held in place temporarily by a Supreme Court ruling.
Copyright 2022, StraightNews.org