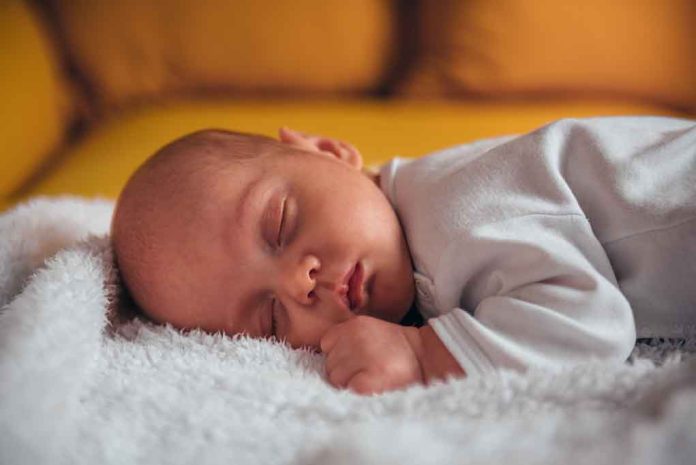 (StraightNews.org) — Firefighters in Tennessee were astounded to find a half-hour-old baby in a "Safe Haven" box they'd installed. The box, which is heated and contains a bassinet, was placed outside the fire station at Western Avenue in Knoxville three months ago.
A person can approach a Safe Haven, leave a baby inside, and one minute later, an alarm goes off to alert firefighters. The one-minute delay allows the person leaving the baby to depart the area without being seen or identified.
"The whole purpose of this box is to be a resource for our community, that a mother or a parent that is in crisis and doesn't know what to do with a child, has a place to go," Assistant Fire Chief Mark Wilbanks said.
The baby boy left at the Knoxville station was taken to hospital by ambulance and is in good health.
Safe Haven Baby Boxes is a charity organization with a mission to "prevent illegal abandonment of newborns by raising awareness, offering a 24-hour hotline for mothers in crisis and offering the Safe Haven Baby Boxes as a last resort option for women who want to maintain complete anonymity."
The boxes first started appearing in 2016. They are not legal in every state but there are several in Indiana, Florida, Arkansas, Kentucky, Ohio, New Mexico, North Carolina, Tennessee, Pennsylvania, and Arizona.
In 2019, Michigan's legislature passed a law to allow the boxes, but then-Governor Rick Snyder overturned it, saying he did not think it was appropriate to place a baby in a device rather than hand it over to police or medical services. He is one of many opposing voices.
The United Nations also disputes the practice and some fathers' groups say it leaves the baby's fate in the hands of mothers only. There are around 200 such devices in Europe and the UN says their use contravenes a child's right "to be known and cared for by his or her parents."
The boxes have been used in America 25 times since 2015.
Copyright 2023, StraightNews.org