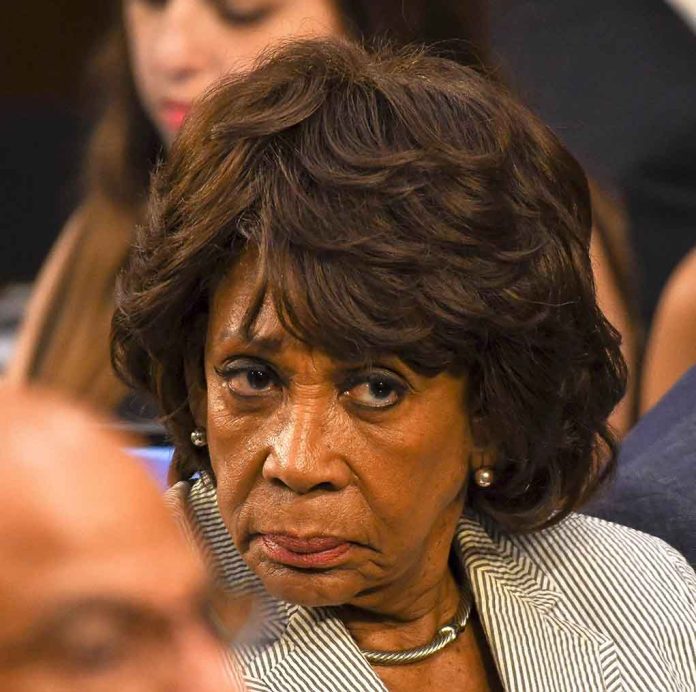 (StraightNews.org) — Banks should fund black community development, a House committee hearing was told on Wednesday, December 7th. The hearing was organized by the House Financial Services Committee and was chaired by Rep. Maxine Waters (D-Calif). Speakers at the event called for free education for black students (among other measures) to be paid for by financial institutions in reparation for their apparent participation in the slave trade.
William Darity, professor of public policy at Duke University, said slavery is the reason so many black families are falling behind financially, and suggested a staggering figure of $14 trillion to close the wealth gap between black and white. Rep. Al Green (D-Texas) said that US financial institutions had been "built on the backs of enslaved people".
Calls for slavery-era reparations go back some years and legislation aimed at creating a commission to study the matter was first introduced in 1989. The HR40 Bill passed through the Democrat-led House Judiciary Committee in April 2021, but Joe Biden failed to give it his full backing and it has since stalled.
Biden had spoken in favor of reparations in the run-up to the 2020 election but has since appeared to back off from the idea. At an event in Tulsa in June 2021, the President spoke about the slavery era but failed to mention reparations or HR40.
Earlier this year, a report from California suggested how financial compensation for black Americans might work in practice. Detailed in nearly 500 pages and 13 chapters, the report recommends allowing incarcerated people to vote and actively recruiting more black teachers. It also called for free tuition and a higher minimum wage.
California Attorney General Rob Bonta issued a press release at the time in support of its recommendations. "Without accountability, there is no justice", he said.
The task force that produced the report was established following the death of George Floyd in 2020.
Copyright 2022, StraightNews.org