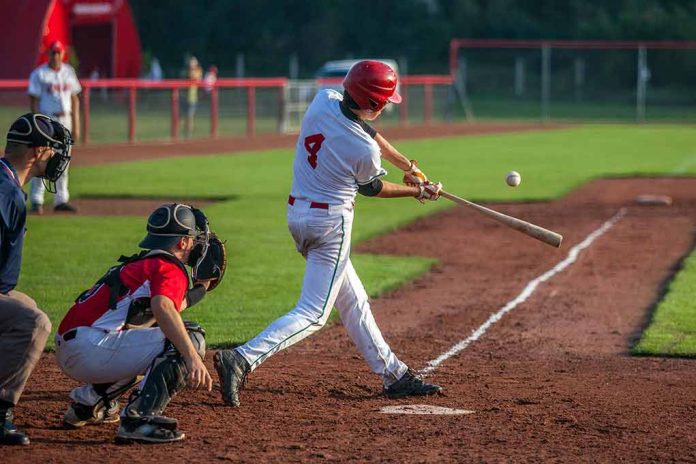 (StraightNews.org) – The sports world has lost the Redskins, the Indians and all New York State schools are mandated to change any team names which involve indigenous nicknames. It seems those may not be the only offenders in the 'woke' age.
Enter the Georgia collegiate summer league's "Macon Bacon" as the newest target of outrage. A group calling themselves the Physicians Committee of Responsible Medicine put up a billboard aimed at the fans that support the Bacon. The billboard reads "keep bacon off your plate." The group also sent a letter to the team admonishing them over the moniker, as they believe bacon "increases the risk of colorectal cancer" and using this name and corresponding mascot is a promotion of poor health. They say they are urging the team to promote meatless based bacons such as mushroom, plant or "Facon Bacon." They believe products like "Facon Bacon" is a healthier option than standard bacon. The letter detailed the percentages and statistical increases that would come with eating multiple bacon slices per week.
The Macon Bacon responded by saying the name is fun and the fans love it. The organization points out the name was picked by fans which brings them "smiles and laughter." They say they are not promoting any eating habits and although bacon-based food options like "6 Degrees of Kevin Bacon" and "Bacon Wrapped Bacon" are available in the park, there are plenty of other options as well.
They also say their mascot called "Kevin" is actually plant-based bacon. They emphasize their team is only interested in fun for the fans. The team plays in the Coastal Plain League which is comprised of professionally recruited collegiate players. Other teams in the league are the Flamingoes, Salamanders, Bigfoots, ZooKeepers, Blowfish and Peppers. The Macon Bacon last won the league in 2020 by defeating the Savannah Bananas.
Copyright 2023, StraightNews.org