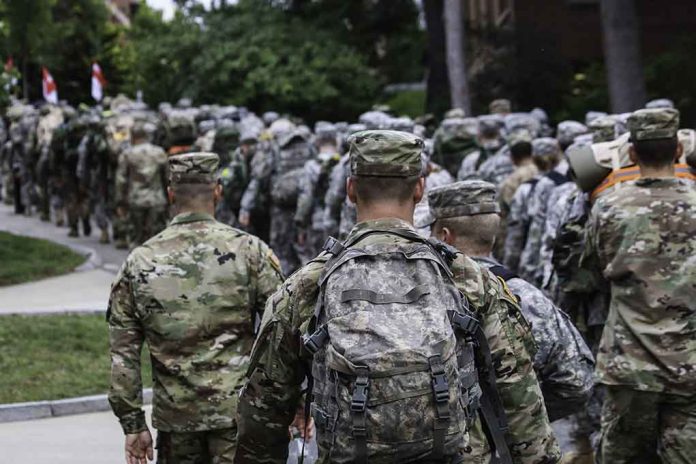 SHOCKING Report — Is Russia's Ally About To Join The Invasion Of Ukraine?
(StraightNews.org) – The whole world watched what happened to Russia's economy when President Vladimir Putin sent his troops across international boundaries into Ukraine. Most nations condemned the invasion. However, Belarus President Aleksandr Lukashenko instead chose to back Russia, despite his military officer's class asking him to do otherwise. Now, his nation is performing military drills near its border with Ukraine.
From Tuesday, July 12 through Thursday, July 14, Belarusian forces conducted military exercises in the southern Gomel region which borders Ukraine. The country's Ministry of Defense said that it hopes these drills will increase communication abilities within its forces and ensure its troops are ready if a battle were to ensue.
#Ukraine is preparing for another attack from #Belarus border, according the Guardian, and building trenches and posts along the border. Belarus conducts a military drill near the border since the start of the month, and the situation prevents sending more troops to the Donbass

— Guy Elster (@guyelster) May 22, 2022
Belarus has allowed Russia to fire missiles into Ukraine from within its borders, likely showing the country is willing to band with its ally in its continued offensive. This also comes shortly after Lukashenko told other Soviet Union countries to join Putin so that "we can resist global challenges," according to Newsweek. However, sanctions of all types will likely fall on any nation that joins forces.
Ukrainian President Volodymyr Zelenskyy warned Belarusian soldiers of the horrors should they join the war, emphasizing how Putin is likely pulling most of the strings in the offensive anyway. Zelenskyy implored Belarusians not to fight, ensuring them they "are not slaves and cannon fodder."
Do you think Belarus will attack Ukraine, or will the citizens stand up to Lukashenko's likely plans? Reply to your email or send us a message at today(at)straightnews.org. We'd love to hear from you.
Copyright 2022, StraightNews.org