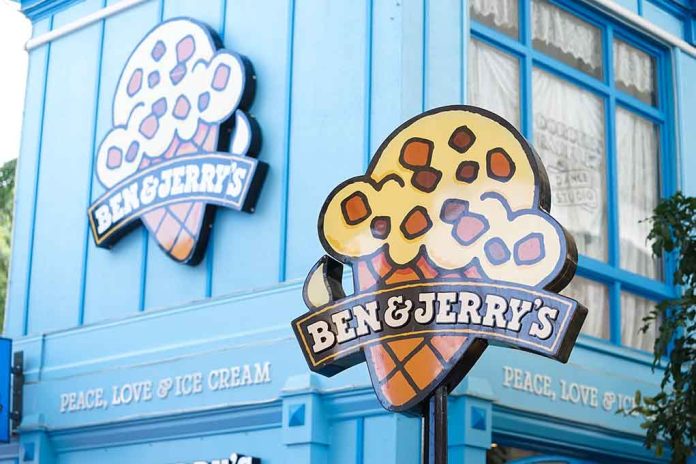 (StraightNews.org) — The ice cream giant Ben & Jerry's has been accused of hypocrisy for supporting "woke" causes while propping up child labor. The revelations came to light with the publication of a New York Times article on underage workers in the supply chain of American goods, as well as the experiences of young migrants to the US. The investigation found children as young as 12 and 13 working overnight shifts for companies that form part of the supply chain to major US businesses including Walmart, Ford, and Ben & Jerry's.
In response, the ice cream producers issued a statement saying, "Ben & Jerry's is opposed to child labor of any kind whatsoever. The company has an established track record standing for justice and equity for all including five plus years with Milk with Dignity supporting migrant workers."
Ben & Jerry's has joined a growing list of major companies to publicize a view on political issues. In 2020, its UK Twitter account published a tirade of opposition to that nation's Home Secretary and criticized her attempts to stem the flow of illegal immigration. Its website also contains a message of support for transgendered individuals in the increasingly fractious debate surrounding male presence in women's sports and private spaces.
In light of the child labor claims, a lawsuit against the company has been filed by Dovid Tyrnauer, who alleges that the company misrepresents its ethical commitments. According to the Times of Israel, a country repeatedly verbally attacked by Ben & Jerry's, Tyrnauer has argued that the ice cream maker bases its image on being a voice for progressive social causes and has lied to its consumers. "Ben & Jerry's wishes to have its ice cream and eat it too. It wishes to sell premium priced products with pompous virtue-signaling representations regarding its supposedly ethical sourcing, all the while migrant child labor is used in its supply chains," the lawsuit said.
Copyright 2023, StraightNews.org