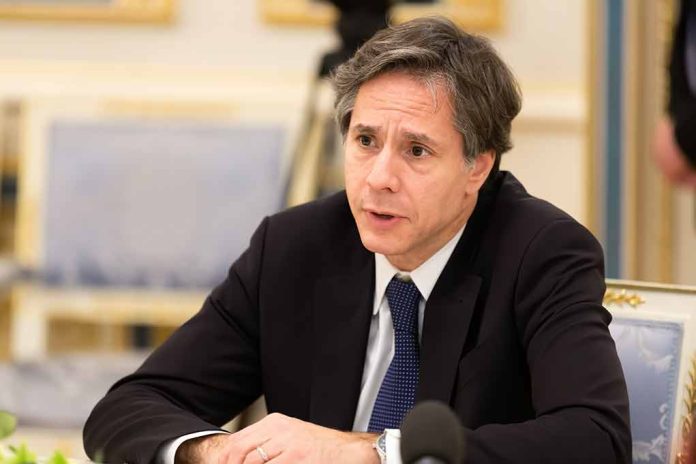 (StraightNews.org) – Journalist and commentator Ben Shapiro predicts that China will blockade Taiwan in the next few years because of the weakness of the Biden administration. He said the White House is ceding ground to China, and in his recent visit to the country, Secretary of State Antony Blinken told Chinese leader Xi Jinping that the US does not support Taiwanese independence.
Secretary Blinken was in China attempting to improve relations between the two countries, following a period of animosity. America recently accused the communist state of spying using balloons that flew over vast regions of the US before the military shot them down. China said America was overreacting, but Secretary Blinken canceled a planned trip to Beijing at the time.
The video-sharing app TikTok has also caused some strain between the two nations. Republican politicians have introduced a series of bills to curb the application's influence, and China has once again accused the United States of overreacting.
Addressing the issue of Taiwan on his recent visit, Blinken said, "We remain opposed to any unilateral changes to the status quo by either side." He did however add that America remains committed to the Taiwan Relations Act, which includes "making sure Taiwan has the ability to defend itself."
Shapiro sees this position as cowardice on America's part and said that directly telling the Chinese government the US does not support independence will be seen as an opening to blockade the island. "That's the next move that's going to happen over the course of the next couple of years. Bank on it," Shapiro said.
Taiwan is a small island around 100 miles from the southeast coast of China, which the Chinese claim ownership of. Relations with China deteriorated when then-House Speaker Nancy Pelosi visited in 2021, a move the Chinese Communist Party described as "extremely dangerous." Taiwan's President Tsai Ing-wen visited the US this year and China responded with military exercises around the island.
Copyright 2023, StraightNews.org