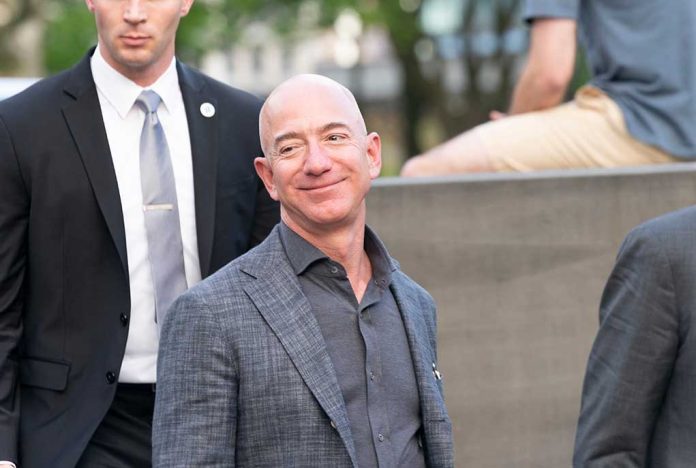 Bezos Claims He Will Give Away Most of His Fortune
(StraightNews.org) – A billion dollars is hard for most Americans to fathom, but for Jeff Bezos, it's just a mere small piece of his fortune. The Amazon founder is currently worth around $122 billion, and he just announced it's not all for him. Speaking with the media, Bezos informed listeners he and his girlfriend would give away most of his fortune.
On Saturday, November 13, Bezos told journalist Chloe Melas he wants to give away most of his personal wealth while he's alive. This event marked the first time this particular billionaire publicly spoke with his partner of three years, Lauren Sánchez. The pair detailed how they just gave singer and philanthropist Dolly Parton $100 million to do with as she wants, highlighting the famous woman's ability to brighten up people's days through her various charities.
Jeff Bezos pledges to donate majority of his $124 billion fortune to fight climate change and unify humanity. pic.twitter.com/4QwpN5sgia

— Pop Base (@PopBase) November 14, 2022
However, that $100 million marked just a mere portion of the over $100 billion Bezos plans to give, mainly to fight climate change and bring humanity together. The Amazon executive chair also said giving money away is "not easy," emphasizing how there are plenty of "ineffective things" people can donate to right now.
Bezos is one of the most notable billionaires not to sign the Giving Pledge, a commitment from the world's wealthiest people to give most of their money away to charity. In contrast, the Amazon founder's ex-wife, MacKenzie Scott, signed on to the pledge and gave away almost $4 billion in under a year.
Copyright 2022, StraightNews.org