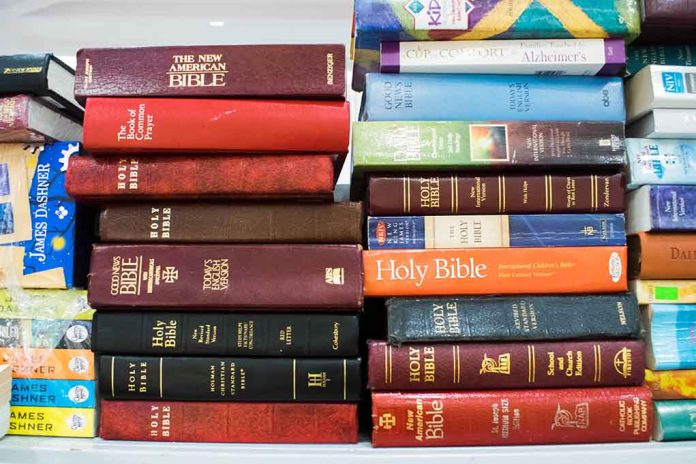 (StraightNews.org) — A law designed to prohibit inappropriate materials in schools has been used to challenge the Bible. The Davis School District in Utah, where the law was passed in 2022, has received 81 requests for books to be reviewed and 33 have been removed from the state's schools. Parents or pupils can ask for a book to be examined via a specially designated website and the requester must state a reason why. Grounds for review include illicit discussion of genitals or related matters, but also violence, harsh language, or anything reasonably thought to be inappropriate for children. One of the latest books to be put forward for review is the Bible.
An anonymous parent has submitted a request that the Christian holy book be investigated on the grounds that it contains passages including intimate adult material. The submission appears to be a backlash response to the removal of books containing LGBT content sought by a group called Utah Parents United, which was described as a "white supremacist hate group" in the anonymous application. Nichole Mason, president of Utah Parents United said that the intent of the law is to protect children from adult content, and added that none of the Bible passages cited meet the Bright Line Standard. The Bright Line Standard requires that material meets the definition of "indecent" before it can be banned from use in educational institutions.
Rep. Ken Ivory (R), who sponsored the legislation, described the request to review the Bible as "a backhanded slap to parents that are simply trying to keep a healthy learning environment for all students in the schools."
The trend of banning books in educational institutions is on an upwards trajectory, seen by many as a backlash to the teaching of transgender ideology to very young pupils. Some Republican leaders across the nation have stepped in and legislated against such teachings but some consequences may not have been foreseen. The Bible was also challenged in a school district in Texas last August.
Copyright 2023, StraightNews.org