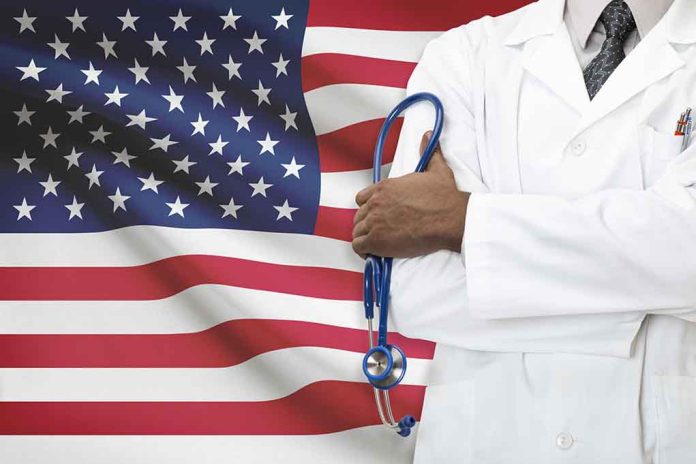 (StraightNews.org) — The Biden administration has given its approval to a Washington state initiative to provide health insurance to illegal immigrants.
The Department of Health and Human Services approved the "State Innovation Waiver" for Washington on December 9th under section 1332 of the Affordable Care Act (ACA).
Section 1332 of the ACA allows states to apply for a waiver in order to pursue innovative strategies to help provide their state's residents with affordable healthcare.
Democrat Governor Jay Inslee thanked the Biden administration and said, "This waiver is an important step toward providing affordable health insurance coverage for all Washingtonians. Access to health care not only helps strengthen families, it also improve our overall health care system and our state economy".
The Washington state waiver is likely however to put further pressure on the taxpayer. Chris Pope of the Manhattan Institute claims it will cost up to $1 billion per year.
Republican House Energy and Commerce Leader Cathy McMorris Rodgers (R-WA) condemned Inslee's priorities saying he was more concerned for illegal immigrants than law-abiding American citizens. She said the waiver amounted to a blatant misuse of taxpayer dollars. In hitting back at the Democrat, McMorris Rodgers said Biden's policies had caused an inflation crisis and working families were under intense financial strain that would continue in to 2023, including an increase in healthcare costs that are predicted to rise by more than 6% next year. "Rather than use federal funds to mitigate some of these costs for healthcare providers and Washingtonians, Governor Inslee would rather spend it on undocumented immigrants", McMorris Rodgers said.
Washington is one of 14 states to be granted a 1332 waiver since their introduction under the Obama administration in 2017. According to the Washington Policy Center, the state will be first in the US to provide ACA tax subsidies regardless of immigration status.
Copyright 2022, StraightNews.org