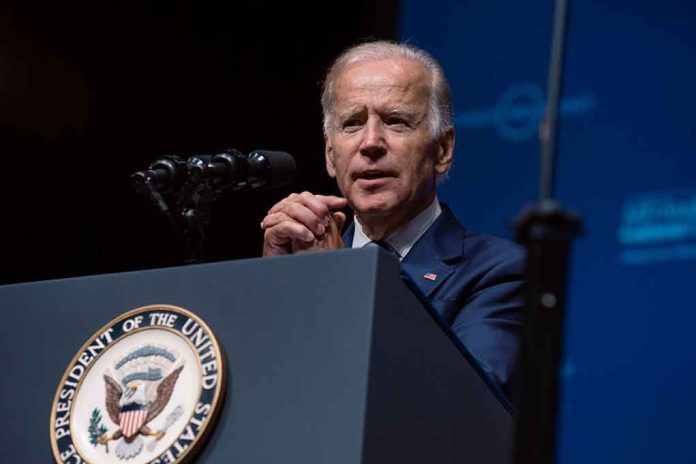 (StraightNews.org) — President Joe Biden has called on Congress to codify the right to access abortion at a federal level. He made the comments to mark the 50th anniversary of the Supreme Court's decision to provide and protect abortion rights in the landmark case of Roe v. Wade. The case was sensationally overturned in 2022. Since then, several states have banned or restricted access to abortion.
The President is also poised to issue a Presidential memorandum that will ensure doctors across the United States can issue the abortion-inducing drug Mifepristone. The drug was approved for retail sale by the Food and Drug Administration in early January, but Republicans and pro-life groups are campaigning to see that decision reversed. Tennessee Rep. Diana Harshbarger has introduced a bill that would overturn the policy. "The FDA's policy change for Mifepristone is the latest example of President Biden's crusade toward abortion on demand at any cost, even at the expense of women's health," Harshbarger said.
Republican Representatives have also introduced legislation proposals to provide healthcare for infants who survive abortion procedures, while Republican-led states have led the charge to outlaw the practice.
Meanwhile, the first Women's March to take place since Roe v. Wade was overturned got underway in the nation's capital and several other cities throughout the country. More than 200 events are reported to have taken place across 46 states, and the overriding theme has been condemnation of last year's Supreme Court decision.
National organizer Rachel Carmona said, "As the fight turns to the states, they are going to learn that the overwhelming majority of Americans in all states support abortion rights – and women will fight to protect our rights and our lives."
Overall, Pew Research shows that 61% of Americans support legal abortion. However, in most states that have restricted it since Roe v. Wade was overturned, support is far below 50%.
Copyright 2023, StraightNews.org