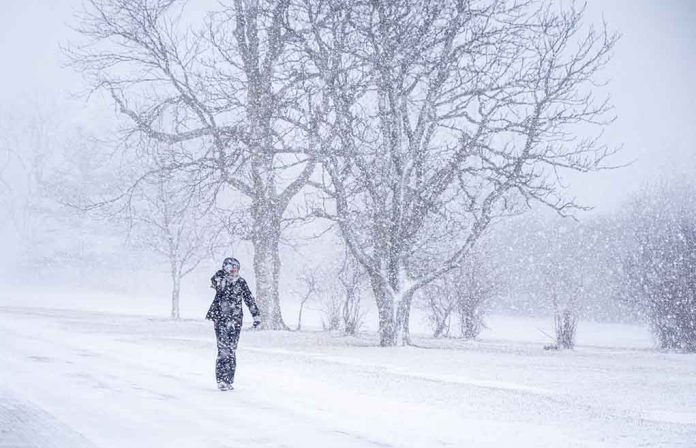 (StraightNews.org) — President Biden has declared a federal emergency in New York State. The National Weather Service said almost 50 inches of snow had fallen in the West of the state, including at Buffalo International Airport. More than 20 people are said to have died.
The President spoke with New York Governor Kathy Hochul on December 26th. Federal relief programs were made available and Governor Hochul deployed 430 National Guard troops to perform search and rescue operations.
A press release from the White House said, "The President shared that his and the First Lady's prayers are with the people of New York and all those who lost loved ones."
Erie County was particularly badly affected. "This is a horrible situation," said Erie County Executive Mark Poloncarz. "The ferocity of this storm is worse than the blizzard of 1977. And this is not the end yet."
Extreme weather across the nation has led to the loss of power for 10,000s of homes and businesses. Flights throughout the country were canceled.
Jonathan Porter, chief meteorologist at AccuWeather said that cost could run to billions of dollars. "There has been advance notice," Porter said. "The weather information has been there. Now, we'll see how companies and various types of government react to it."
In September, the White House addressed the cost of extreme weather events. In 2021, weather-related incidents cost roughly $150 billion. The statement also said that the economic cost of extreme weather persists long after the event has passed. Long-term effects include a fall in credit rating as people find themselves in receipt of government assistance. Furthermore, homeowners insurance rises in the aftermath of weather events, affecting all Americans and their budgets.
The forecast is for more snowfall and disruption in the days running up to the New Year. A further 10 inches of snow is expected in Buffalo and more travel chaos predicted.
Copyright 2022, StraightNews.org