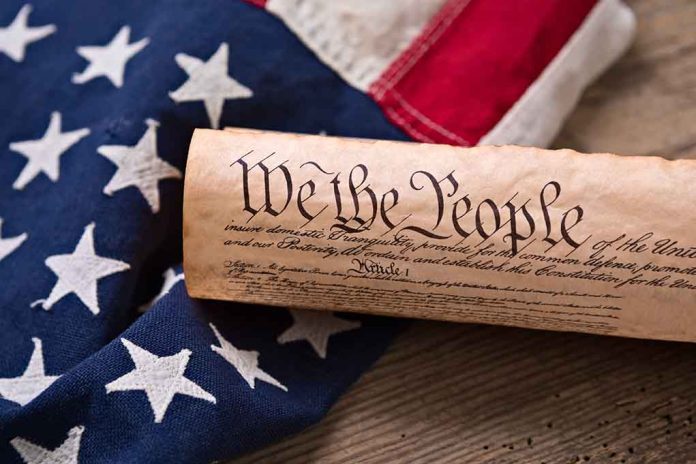 (StraightNews.org) — President Joe Biden delivered his second State of the Union address to a joint session of Congress on February 7th. He gave his speech to an unusually raucous chamber and addressed key points favored by Democrats. He called for a ban on assault weapons, the codification of abortion rights, higher taxes on billionaires, and labor union protections. The President also addressed mental health issues and drug abuse in what is likely to be seen by many as the setting out of his stall and the drawing of his battle lines for 2024.
The President was confronted with various heckles throughout the speech. These included a shout of "it's your fault" when he addressed the issue of Fentanyl, a growing concern in America. Rep. Andy Ogle (R-TN) aggressively blamed Biden for the estimated 70,000 plus American deaths from the menacing drug every year. Republican Marjorie Taylor Greene shouted "liar" as Biden claimed that Republicans plan to target social security and Medicare. The President responded to Greene by saying that he was pleased to learn that Congress is now united in agreeing that there should be no cuts to either.
The parents of Tyre Nichols, the man recently beaten by police in Memphis, Tennessee, and who died later in hospital, were present for the address. Biden said the nation needs to "finish the job" on police reform.
In the official GOP response to the President's speech, Arkansas Governor Sarah Huckabee Sanders said President Biden and the Democrats have been captured by the extreme left wing. "Most Americans want to live their lives in freedom and peace, but we are under attack in a left-wing culture war we didn't start and never wanted to fight," she said. Huckabee Sanders is emerging as a key figure in that culture war. In her first days in office, she banned the teaching of critical race theory – the notion that blacks are oppressed by whites – from schools in the state of Arkansas. She also said that Americans face a choice between "normal and crazy."
Copyright 2023, StraightNews.org