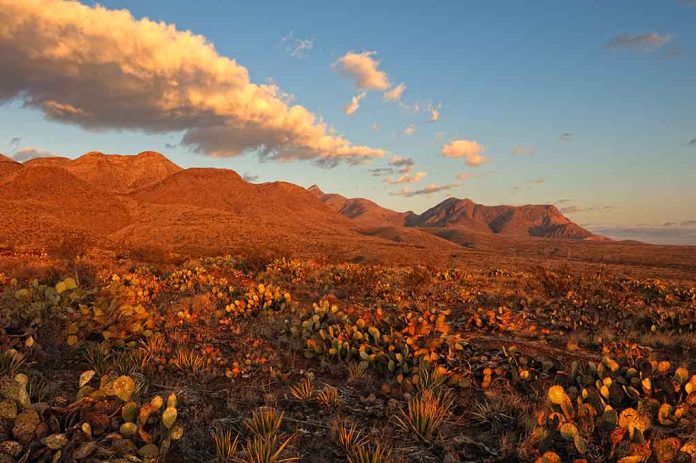 (StraightNews.org) — President Biden has designated two new national monuments. These are the Avi Kwa Ame in Nevada and the Castner Range in Texas. The Avi Kwa Ame will include the peak known as Spirit Mountain, which is considered sacred by the Mojave, Chemehuevi, and other indigenous groups. It includes a Joshua tree forest and is home to the desert bighorn sheep, as well as the desert tortoise, a small reptile native to the area. The Gila monster, a venomous and slow-moving reptile, is the largest such creature in America and is also native to the region and the wider southwestern United States.
Castner Range is located in the El Paso area of Texas. It served as a training ground for US troops during World War 2, the Korean War, and the Vietnam war. The area that will be designated as a national monument includes 6,672 acres of the Franklin Mountain range. The region is home to the Mexican poppy flower.
A national monument is an area, region, or artifact that has been afforded official federal protection by the President. These are managed by federal agencies including the National Park Service, the US Forest Service, and the US Wildlife Service. While the designation brings the area under federal control, most activities still continue on the land, including hunting, fishing, and commercial ventures. The President uses the power of the Antiquities Act to make the designations but this is done with the input of local leaders and residents.
Some of the most famous of America's national monuments are global attractions and are known and loved by people all over the world. These range from a region covering 1 million acres of the Grand Canyon in Arizona, which was designated a monument in 2001, to the world-famous Statue of Liberty in New York City. The statue was given to the United States by France to commemorate the nation's independence and is the most enduring and celebrated symbol of America worldwide.
Copyright 2023, StraightNews.org