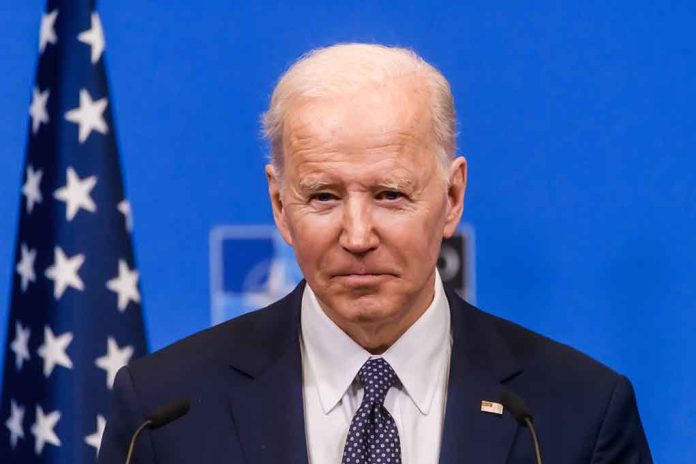 (StraightNews.org) — The House Judiciary Committee is set to investigate the growing scandal involving classified documents found at locations previously occupied by President Biden. This investigation will accompany a separate Oversight Committee and the formation of a special counsel by the Justice Department.
In a letter to Attorney General Merrick Garland, Committee Chairman Jim Jordan (R-OH) said he was investigating how long the Department of Justice had known about these documents and why the decision was taken to raid the home of President Trump for similar transgressions. It notes that a previous request for information on why the FBI decided to raid Trump's Florida residence was still outstanding.
Jordan went on to request all documents and communications regarding the appointment of Robert Hur as special counsel to investigate Biden's handling of classified documents, all documents and communications between the Justice Department, the FBI, and the Oval Office regarding the handling of the documents, as well as a list of other communications related to the matter. "The American people deserve transparency and accountability from our most-senior executive branch law enforcement officials," the letter states.
It remains unknown what is contained in documents located at the President's former office at the University of Pennsylvania, and why these documents have only now come to light despite being found last November. Further batches have since been found at Biden's homes.
The President said he takes the matter seriously and any wrongdoing was unintentional. White House spokeswoman Karine Jean-Pierre signaled that the issue was now coming to a close and the further pursuit of documents would not be undertaken. "The search is complete," she said.
Republicans have seized on the scandal as evidence that federal authorities are politically biased against conservatives. When referencing the different reactions of law enforcement to the Biden scandal when compared with Donald Trump, Jim Jordan said, "The double standard is obvious."
Copyright 2023, StraightNews.org