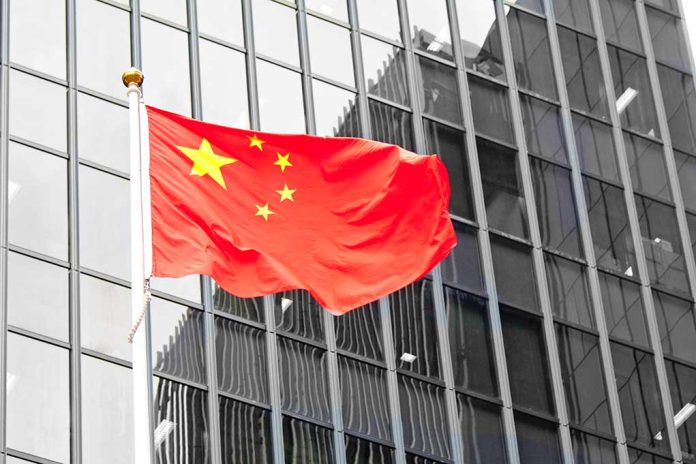 (StraightNews.org) — President Biden's energy policy is empowering China and harming American national security, according to new research. The Institute for Energy Research (IER) has issued a report stating that the White House's push for renewable energy and electric cars is increasing American dependency on China, placing our economy in jeopardy.
Thomas Wackman, a representative of IER, said the US is aiming toward significant growth in electric vehicle use and non-nuclear renewable energy sources. "These technologies rely on a large input of rare earth metals and other mined elements, particularly lithium and cobalt, the supply of which is dominated almost entirely by the People's Republic of China," he said.
The report went on to state that the US government is engaged in a war against fossil fuel energy, jeopardizing both America's national and energy security.
In 2021, the President signed an executive order mandating that half of the cars on America's roads be electricity-generated before 2030. The order is non-binding but intends to set expectations for car companies to aim toward.
America's three largest automakers – GM, Ford, and Stellantis – said they were on board with the plan. GM has already committed to 100% electric vehicle production by 2035.
Along with the executive order, President Biden has proposed the most stringent federal regulations ever enacted on tailpipe emissions. The Environmental Protection Agency will announce new standards for cars manufactured between 2027 and 2032. The specific details of the new standards have yet to be announced but a statement from the agency said, "The EPA is developing new standards that will build on this historic progress and support the transition to a zero-emissions transportation future, lowering costs for consumers, and protecting people and the planet."
The US Energy Information Administration has warned that Biden's desired advances will cause the cost of materials to skyrocket, while the IER said it will place American energy survival into the hands of the Chinese Communist Party.
Copyright 2023, StraightNews.org