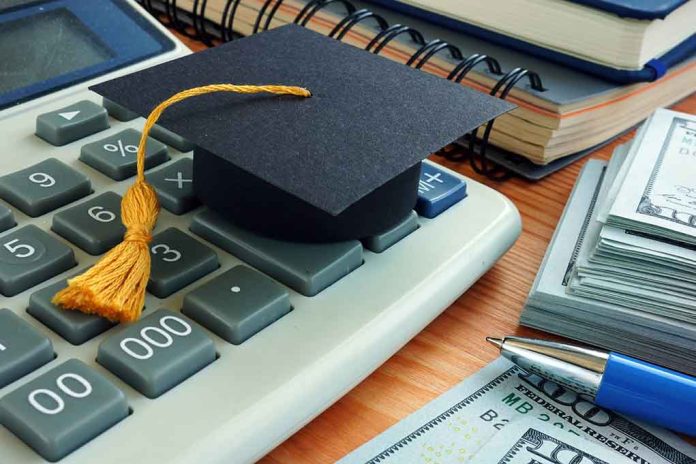 (StraightNews.org) — President Biden's offer to cancel student loan debts may be in jeopardy as the Supreme Court decides its legality. The President won the support of a lot of young people when he said he would "forgive" student loans and cancel up to $10,000 debt for those earning less than $125,000 per year. A further $10,000 would be wiped out for students attending university under a Pell Grant. The scheme is set to cost around $400 billion over the next decade. It has however been challenged by Republican-led states and the matter has reached the Supreme Court.
The lawsuit challenging the debt relief plan was filed by Arkansas, Iowa, Kansas, Missouri, Nebraska, and South Carolina, last September. The states argue that President Biden is acting outside of his powers. The White House however said it is utilizing authority provided by the Heroes Act of 2003, which was created in the wake of the 9/11 terror attacks and allows the government to make changes to the student loan system during national emergencies. The emergency in question is the global pandemic that took hold in 2020. Higher education expert Mark Kantrowitz has cast doubt on the validity of the White House's claims. "If it was an emergency, why wait three years to provide the forgiveness? Why present it in a political framework, as fulfilling a campaign promise?" he asked.
The Supreme Court is expected to deliver its decision by the end of June this year. If it rules against the plan, political commentators say this will further fuel anger at the Republicans from young voters, which may be significant as increasing numbers of students have been going to the polls. In 2020, 66% of college students voted, up from 52% in 2016. More than 25 million people have applied for debt relief since the scheme began in August 2022. President Biden has said he is confident that his plan is legal but is unsure how the Supreme Court will rule.
Copyright 2023, StraightNews.org