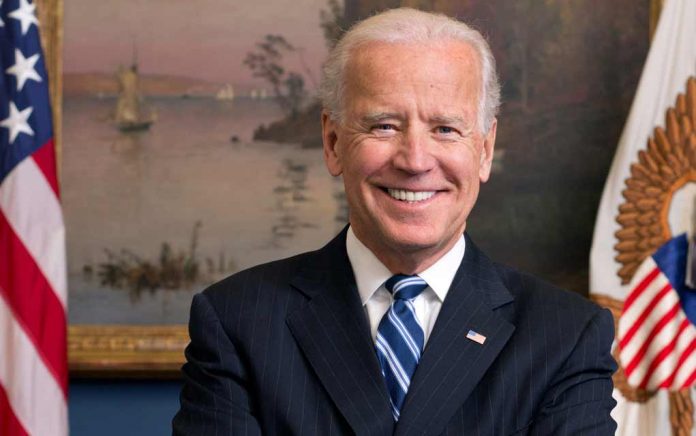 (StraightNews.org) — The White House Correspondents Association's Dinner was held on April 29th, and President Biden marked the occasion with a series of self-deprecating jokes. The President joked about his age and said while others call him old, he is seasoned. He also took a swipe at fired CNN anchor Don Lemon by joking that he is actually in his prime by Lemon's standards.
Lemon was fired from the network for claiming that women are past their prime in their 40s and 50s.
The President mentioned the $787 million lawsuit settled between Fox News and Dominion Voting Systems – which sued the network for defamation over its coverage of Trump's allegations that the 2020 election was stolen. He said Fox journalists attended the event because they were no longer in the position to say no to a free meal.
On a more serious note, President Biden addressed the detention of US journalists abroad. He said journalism is not a crime and called on governments worldwide to release detained reporters. "The free press is a pillar, maybe the pillar of a free society, not the enemy," he said.
The White House Correspondents Dinner has been an annual event in Washington, DC, since 1921. The first occasion included just 50 guests. The President at the time, Warren Harding, did not attend. Calvin Coolidge was the first Commander-in-Chief to participate in 1924. The event usually includes a roast of the President and other key figures and has featured prominent contemporary comedians to fulfill that role. Over the years, singers including Barbra Streisand and Frank Sinatra have entertained diners.
The event was initially a male-only affair, but in 1962, President John F. Kennedy refused to attend and continued to do so until female journalists were invited.
This year's guest list included Presidential candidates and celebrities who stayed away during the Trump administration. It was the second event to take place since coronavirus restrictions were lifted.
Copyright 2023, StraightNews.org