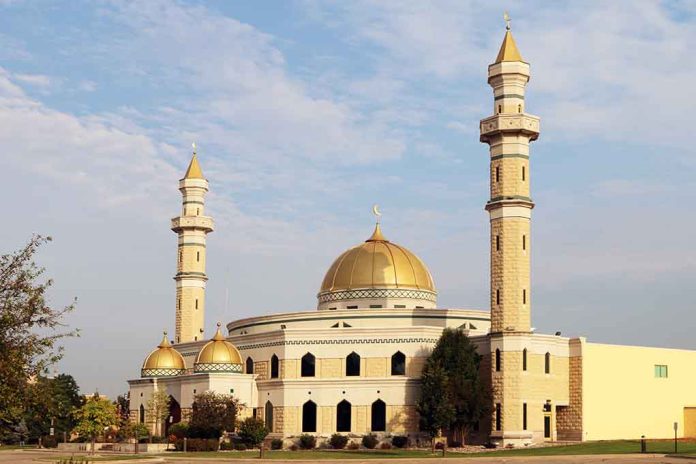 (StraightNews.org) — President Biden spoke out about recent attacks on mosques in Minnesota and said America must always stand against anti-Muslim hate. On his Twitter account, the President said that Islam has always been woven into American culture and the United States must continue to represent freedom and justice for all.
In April, a fire was deliberately started at the Mercy Islamic Center, which houses the Masjid Al Rahma mosque, in Minneapolis. Two days later, a second arson attack occurred at a mosque at 24 Somali Mall. Worshippers were present at the time but managed to control the fire and prevent deaths or injuries.
Jackie Rahm Little, a 36-year-old Minneapolis resident, was later arrested for both crimes. Democratic Rep. Ilhan Omar, who represents Minnesota, said she was grateful for the rapid response of law enforcement officers. Omar said she wanted to "thank the Department of Justice, the FBI, local law enforcement, and all the agencies who helped bring this suspect to justice."
The attacks came only weeks after the Ummatul Islam Mosque, also in Minneapolis, was vandalized. That attack left several windows and the main entrance to the mosque destroyed.
Attacks on Muslims or Islamic places of worship were at their highest in America following the events of September 11th, 2001. They tapered off in the years that followed but rose again in 2015 when Muslim terrorists carried out several atrocities in Europe, particularly France.
Some commentators blamed the rise in Americans' fear of Islam on Donald Trump, who said in 2016, "I think Islam hates us." While widely condemned by the mainstream press for his comments, statistics show that 35% of Muslims voted for the former President. The figure closely parallels the result of a survey in 2015 in which 39% of US Muslims opposed attempts to introduce sharia law into the US legal system. In the same poll, 51% of respondents said sharia should be accommodated in US courts.
Copyright 2023, StraightNews.org