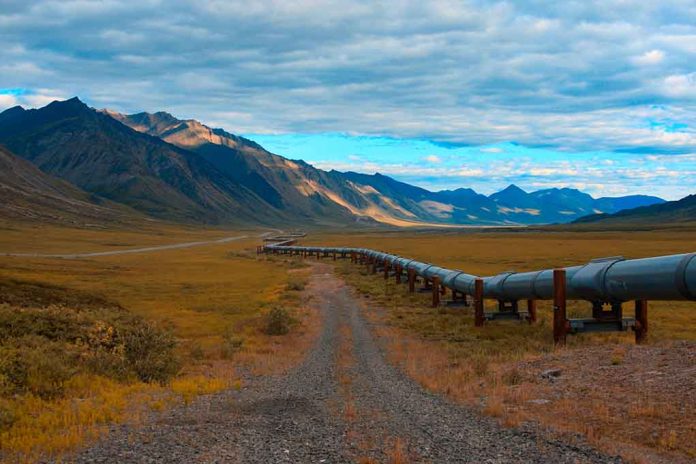 (StraightNews.org) — The Biden administration has reportedly approved three major drilling operations in Alaska and is poised to allow two more. The White House however has denied that any firm decisions have been made. Press Secretary Karine Jean-Pierre said, "No final decisions have been made — anyone who says there has been a final decision is wrong." She added that President Biden intends to oversee an "aggressive climate agenda."
Locals have been urging the President to approve the Willow Project which is expected to create thousands of jobs in the state and is forecast to produce 600 million barrels over a 30-year lifespan. Environmental activists however have said it will be devastating.
ConocoPhillips, the oil company at the center of the project, said it would need at least three of the five proposed sites to be approved for the venture to be economically viable. Senator Dan Sullivan, (R-Alaska), said, "This decision on Willow is a huge test for the Biden administration on so many issues that they claim to care about. Of course, it's critically important to Alaska, but it's critically important to America — a project of this size when we need energy security."
Climate change activists are said to be angered by reports of the President's approval as proposal documents state the endeavor will produce 278,000 metric tons of carbon dioxide emissions. This is the equivalent of 59,900 cars.
The project was initially approved during the Trump administration but was held up by a court ruling demanding greater exploration and scrutiny.
Meanwhile, former Vice President Al Gore has lashed out at the government and said it would be "recklessly irresponsible" for the project to go ahead. Gore said an expansion of drilling in Alaska will put native communities at risk and is not compatible with plans for lowering emissions in the coming years. He added that there are numerous options available for energy security and allowing the Alaska plans to go ahead would result in "climate chaos."
Copyright 2023, StraightNews.org