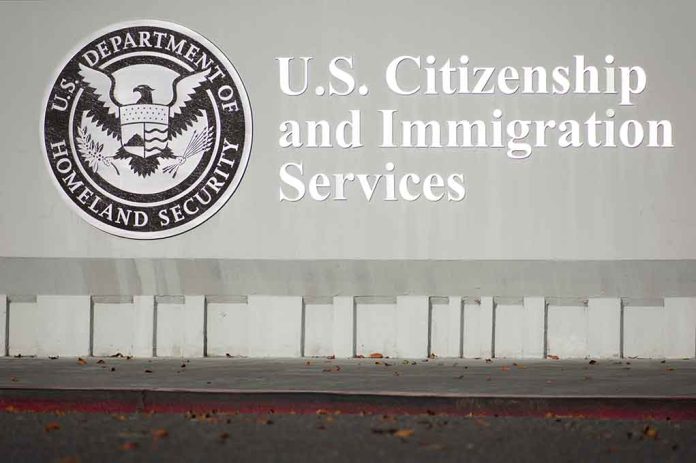 (StraightNews.org) — The Biden administration is to allow immigrants with a history of welfare dependency to settle in the United States. The United States Citizenship and Immigration Services (USCIS) has now reopened legal settlement routes for such immigrants, overturning a Trump-era federal regulation.
The 2020 "public charge rule" meant that immigrants who had utilized public funds in the US would be highly unlikely to be granted a green card. Critics called the rule a "wealth test" while President Trump said it was needed to protect the American taxpayer.
The rules required immigration agents to consider the welfare-dependency history of people applying for green cards. Migrants were already unlikely to be admitted if they were deemed to require extensive government care, but the Trump administration rules expanded this to include any assistance including food aid or housing subsidies. The National Immigration Law Center said the rules were "morally repugnant and legally dubious." Trump's Press Secretary responded by stating, "This final rule will protect hardworking American taxpayers, safeguard welfare programs for truly needy Americans, reduce the Federal deficit, and re-establish the fundamental legal principle that newcomers to our society should be financially self-reliant and not dependent on the largess of the United States taxpayer."
In February 2021, Joe Biden signed an executive order to change the Trump policy. The order required federal agencies to review all actions related to the implementation of the public charge rule, and reiterated the United States as a country that welcomes high levels of immigration. Dan Stein, President of the Federation for American Immigration Reform said at the time, "As part of his America Last immigration agenda, President Biden is gearing up to reverse existing policies that protect American taxpayers."
The review required by Biden's order has now been carried out, and as of December 2022, Trump's public charge rules have been reversed.
Copyright 2023, StraightNews.org