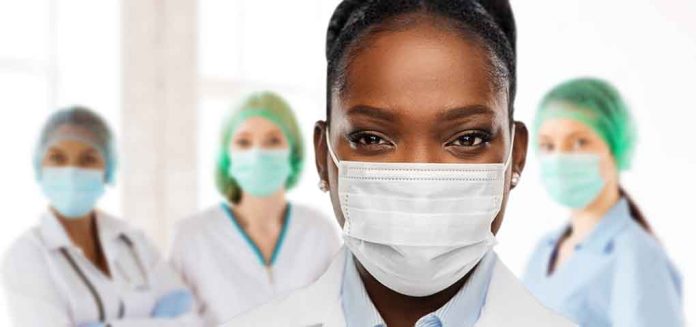 (StraightNews.org) — The Biden administration is to rescind Trump-era rules that allowed health workers to refuse to provide services that conflict with their religious or moral conscience.
In 2019, the Department of Health and Human Services Office of Civil Rights issued rules allowing people in the health sector to refuse to participate in procedures that clashed with their beliefs, including on abortion, assisted suicide, and sterilization. At that time, Office of Civil Rights Director Roger Severino said, "This rule ensures that healthcare entities and professionals won't be bullied out of the healthcare field because they decline to participate in actions that violate their conscience, including the taking of human life."
The matter likely pertains primarily to abortion.
In practice, the 2019 rule meant that federal funding would be stripped from any healthcare facility that forced its employees to act against their morals. The Biden administration now says it will continue to protect the rights of workers but prioritize the needs of patients.
Fatima Goss Graves, president and CEO of the National Women's Law Center said, "The administration's action reaffirming that patient health must come first is crucial in the wake of the Supreme Court's decision overturning the constitutional right to abortion and the resulting increase in refusals to provides care to patients across the country."
The latest move comes as several states have legislated to criminalize or restrict abortion in the wake of the Roe v Wade decision in June. Some states including Texas, Louisiana, and Idaho have banned abortion outright while others, including Arizona and Pennsylvania, have placed restrictions, time limits, or have otherwise updated their laws.
The historic Supreme Court ruling came after President Trump had appointed three new Justices to the bench – all holding pro-life beliefs – something he promised to do during his Presidential election campaign. These were Neil Gorsuch, Brett Kavanaugh, and Amy Coney Barrett.
Copyright 2023, StraightNews.org