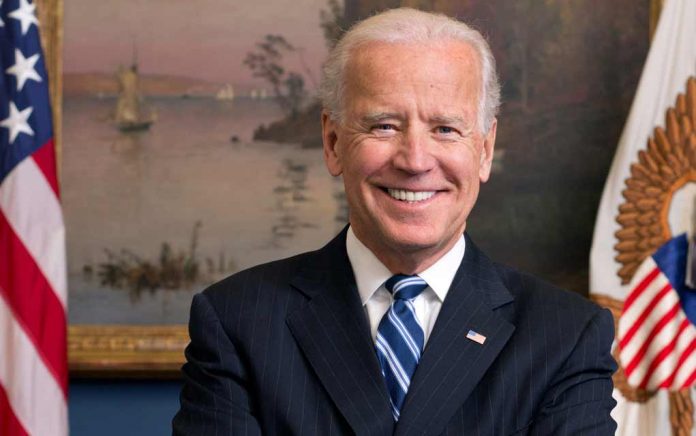 (StraightNews.org) — President Biden has said he intends to run for the White House again in 2024. He told NBC's Al Roker that he will be involved in "at least three or four more Easter egg rolls." When questioned further, he confirmed that he will run in 2024 but is not yet ready to make a formal announcement. He was expected to begin his campaign with his State of the Union address in February, but this passed without mention, causing speculation that he wishes to complete specific legislative tasks and get the right staff together before a formal launch.
Only two others have declared they intend to challenge the President, who will be 82 at the start of a second term. Self-help author Marianne Williamson has launched her campaign, and Robert F. Kennedy has filed his paperwork with the Federal Election Commission.
Meanwhile, Republicans in the Senate are concerned that Donald Trump may negatively impact their 2024 battles. GOP Senators are worried they will face questions about Trump's legal wranglings and controversial statements about defunding the Department of Justice. Senate Whip John Thune (R-SD) said it would be better for Republican candidates if Trump distances himself from their campaigns. Trump ally Lindsay Graham said, "If I were him, I'd focus on his own election, but I doubt if he'll take that advice."
Several candidates endorsed by Trump in last year's midterms failed to get across the line. Some GOP Congress Members believe the former President is more likely to endorse candidates who support his allegation that the 2020 election was stolen, than candidates who have the best chance of winning.
Mitt Romney (R-UT), who twice voted to impeach President Trump, said most Republicans in the Senate view Trump as a liability but will not say so publicly as they want to avoid his "wrath." Retired Sen. Pat Toomey said Trump's endorsement changes the nature of a campaign and creates obstacles for candidates.
Copyright 2023, StraightNews.org