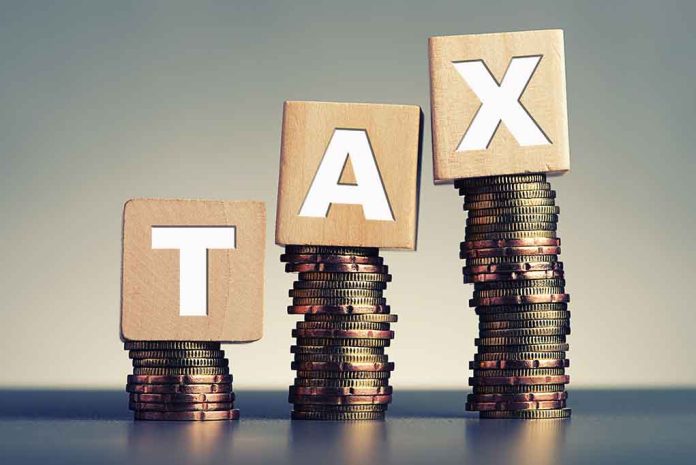 (StraightNews.org) — The Biden administration is preparing to unveil a host of tax increases that are sure to set up a Congressional battle with Republicans. The President said he intends to reduce the nation's deficit by $2 trillion over the next decade. In his State of the Union address earlier this year, he said he would increase public funds by making the wealthy pay more. Among the proposals will be a new tax on families worth more than $100 million, who will be required to pay a 20% levy on income as well as unrealized assets such as stocks.
Republicans have already described the plan as dead in the water. Senate Minority Leader Mitch McConnell said, "You know the president's budget is replete with what they would do if they could — thank goodness the House is Republican — massive tax increases, more spending." He added that Americans can be thankful that the House is Republican-controlled and therefore Biden's tax hikes won't see the light of day.
The Biden administration has said that anyone earning less than $400,000 will not pay an extra cent and the increases are aimed at the wealthiest only. Proposals include a tax hike for corporate stock buybacks, which the President wants to quadruple, and raising the Medicare tax rate. Under the new plan, the tax rate on earned and unearned income above $400,000 would increase from 3.8% to 5%.
The proposals come amid a battle between the two sides of the aisle in Washington about raising the debt ceiling – the limit on how much the nation can borrow. Democrats want to raise the ceiling but Republicans will only agree to this if the government reduces spending. Federal Reserve Chairman Jerome H. Powell has said that if the ceiling is not raised, the government will run out of money somewhere between July and September this year. The President's tax hikes may be seen as an act of defiance to the GOP's spending cut demands.
Copyright 2023, StraightNews.org