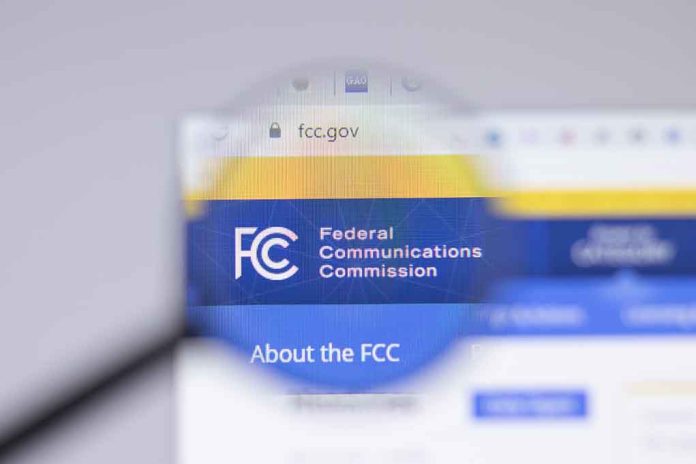 (StraightNews.org) — Gigi Sohn, President Biden's favored candidate for the empty fifth seat on the Federal Communications Commission, has withdrawn from the appointment process. She stood down on March 2nd when Democratic Senator Joe Manchin of West Virginia said he would vote against her. White House Press Secretary Karine Jean-Pierre said, "We appreciate Gigi Sohn's candidacy for this important role. She would have brought tremendous intellect and experience."
The FCC remains deadlocked at 2-2 and has been without a fifth seat-holder for more than two years. The government agency was established in 1934 and modernized with the Telecommunications Act of 1996. It regulates interstate and international communications by radio, television, wire, satellite, and cable in all 50 states and all US territories.
Gigi Sohn's nomination has been mired in controversy. Senator Manchin, in a statement on his website, said that she is not the right person to end the "toxic partisanship that Americans are sick of." He said Sohn has engaged in years of impartiality, made inflammatory statements online, and has a history of working with extreme left-wing groups.
Sohn said that she is the victim of cruel and dishonest attacks on her character.
The conservative think tank Heritage Action for America released a statement on the matter and accused Sohn of seeking to remove the Fox Network's broadcasting license. The group also claims that she has sided with radical left campaigns, including those to defund the police.
Fox News revealed in January that Sohn sits on the board of the Electronic Frontier Foundation (EFF), which she joined in 2018. When Congress passed two pieces of legislation aimed at protecting people from internet abuse the same year, the EFF spoke out against it. The group argued that it would hamper the adult entertainment business online and amounted to censorship. The EFF then filed a lawsuit alleging that the legislation was unconstitutional. The organization even objected to the closure of the "personals section" on Craigslist despite accusations that it was frequently used by human traffickers.
Copyright 2023, StraightNews.org