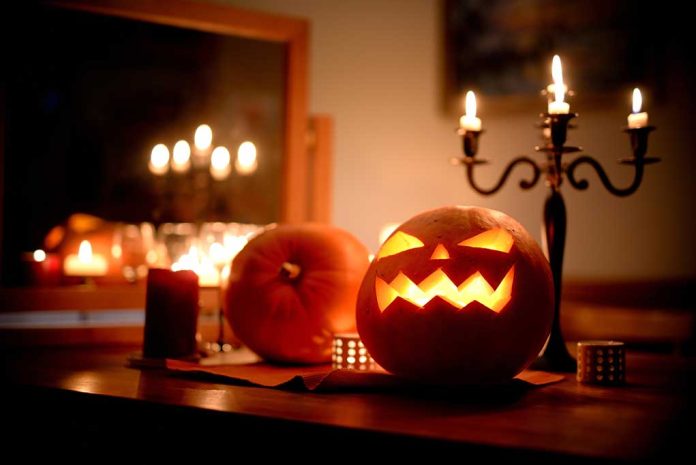 Cowboys Owner Could Face Fine for Controversial Halloween Outfit
(StraightNews.org) – Jerry Jones is the owner, president, and general manager of the Dallas Cowboys. During his stewardship of the famous team, the players have truly risen to the top of their game, and in response, Jones earned a spot in the Pro Football Hall of Fame. However, he wore quite a controversial Halloween outfit recently, causing a bit of a stir in the NFL.
On Sunday, October 30, Jones' niece posted a photo of him wearing a referee uniform, sunglasses, and a walking stick typically used by people with blindness. While the billionaire owner seemed lighthearted with his outfit choice, not everyone was excited about the costume.
Cowboys' Jerry Jones 'blind referee' costume perpetuates 'harmful' stereotypes, organization says https://t.co/RbAe8hMNvK

— Fox News (@FoxNews) November 3, 2022
According to Fox News, an NFL memo from 2019 notes there could be penalties for anyone who questions "the integrity of NFL game officials" or puts "negative or derogatory/demeaning content pertaining to officiating on social media." Jones' niece was hopeful the football league would have "a sense of humor," but that still waits to be seen.
Cowboys owner Jerry Jones with the epic troll Halloween costume. A blind ref.
Hope @nfl has a sense of humor pic.twitter.com/WkZyjmDj1J

— Clarence Hill Jr (@clarencehilljr) October 30, 2022
According to the DailyMail, an NFL spokesman said he doesn't expect the league to punish Jones, but there hasn't been an official statement about the situation. As in many areas of life, there can be a fine line between humor, respect, tactfulness, and how to portray such things on the ever-present world of social media.
Copyright 2022, StraightNews.org