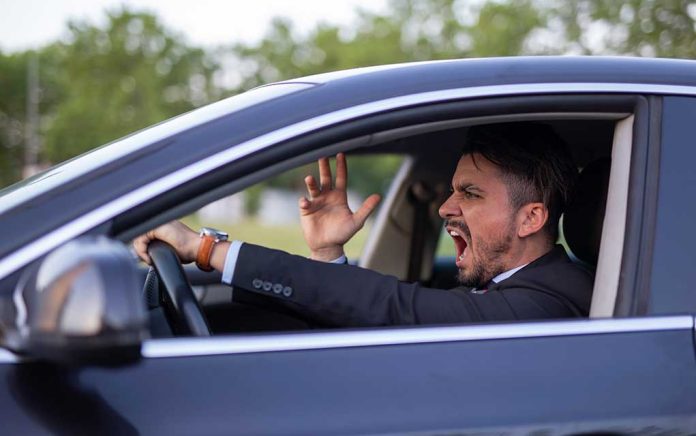 Road Rage: Customers Lose It As Company Tries to Force Bizarre Subscription Service
(StraightNews.org) – Shopping for a new car is usually an exciting endeavor. Buyers get to test drive vehicles, try out the new features, and add on all the options they like. While it's always a good idea to be on the lookout for hidden costs, some recent BMW buyers are experiencing outrage at what they perceive as the company trying to rip them off.
Those Heated Seats Will Cost You
It's one thing to pay for heating your home, but to keep your body nice and toasty while driving is going to cost some drivers even more. In the United Kingdom (UK), South Korea, and Germany, among other markets outside the US, BMW is looking to charge customers for convenience features — including heated seats and steering wheels.
It's not a one-time fee, though, unless shoppers opt for the "unlimited" service. Those who don't want to pay the $415 US equivalent will have to opt for a monthly subscription if they want their bodies warmed up on a cold winter's day. That's right — heated seats will cost $18 per month, $180 for a year, or they can save more and pay $300 for three years of service.
This isn't the only subscription service, though. BMW is also charging customers monthly for heated steering wheels at a rate of $12 per month. Looking for adaptive cruise control? There's another $42 a month. Car lights that automatically switch between high and low beams when the vehicle senses oncoming traffic will cost $12 per month. Then, there's the popular CarPlay feature for Apple users that will require a $265 one-time fee.
Prospective Buyers Outraged
While BMW sees this as a way to offer more convenience, prospective buyers are anything but happy. They see it as a ripoff, considering they're paying for the hardware that's in their vehicle at the time of purchase, let alone having to pay again to activate it. One Reddit user even asked, "is this spirit airlines [sic] or a luxury brand?" alluding to the airline's propensity for charging customers for every added feature. Some have accused the company of price-gouging and others say they won't buy a vehicle if they have to pay an extra monthly fee just to use convenient features included in other vehicles at no added cost.
According to Ars Technica, BMW does not have plans to bring these monthly subscriptions to the United States market. Though, there's no telling if that could change in the future should BMW find it's lucrative in other countries.
How do you feel about this move from BMW?
Copyright 2022, StraightNews.org