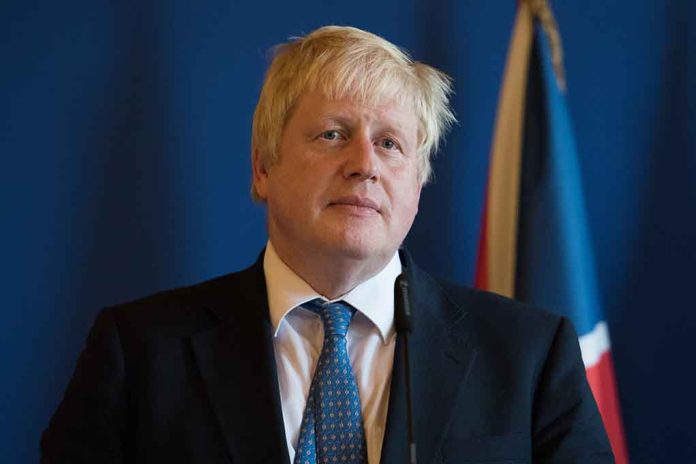 (StraightNews.org) — Former British Prime Minister Boris Johnson has met with lawmakers in Washington, D.C. to encourage the United States to continue its support for Ukraine. "I am here primarily to recognize and pay tribute to the immense US contribution to the security of the Ukrainian people. My mission is to demonstrate that Ukraine will win and there is no conceivable case for delay in further supporting the Ukrainians to win this year. We should have no fear of escalation when it comes to the provision of weaponry," Johnson said in a statement.
His visit comes as Germany decides to send 14 tanks to the Eastern European nation "as a first step" and is joined by other European countries that have stated they will now do similar. Spain said it will send tanks and Norway is reflecting on its contribution. The Netherlands said it is seriously considering purchasing Leopard 2 tanks from Germany to contribute to the Ukraine war effort. The UK has committed 12 Challenger 2 tanks.
Johnson's efforts could be seen as a sign of concern that the newly Republican-controlled House of Representatives may pull back on its support. When Ukrainian President Volodymyr Zelenksy visited Washington last year, some Republicans were critical of the "blank check" being written for him. Marjorie Taylor Greene of Georgia did not attend his speech while others refused to applaud his appeals for assistance.
Before the midterm elections in November, House Speaker Kevin McCarthy warned that the GOP may cut back on spending for the war. McCarthy said Americans facing recession will wonder why so much of their money is going abroad. The US spent around $50 billion on Ukraine in 2022, more than federal spending in several states or the funds available to Americans in the wake of natural disasters. At the end of last year however, 65% of Americans still supported providing financial support to the embattled European country.
Copyright 2023, StraightNews.org