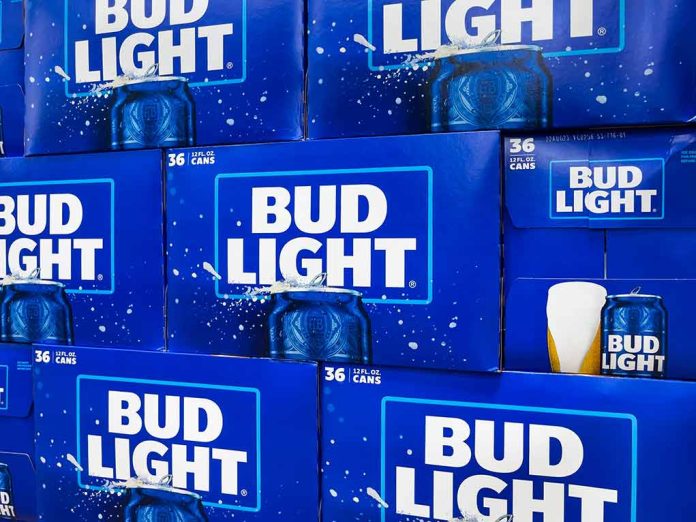 (StraightNews.org) – Bud Light's new advertising campaign has been met with derision and an online backlash. The embattled brewer Anheuser-Busch introduced the new ad on Twitter but the video clip, featuring people enjoying summer activities, was not well received.
One Twitter user responded by posting, "Let's get one thing straight. You're not redeeming yourselves. You did what you did, now you're paying for it," while another added, "It's too late. You can't walk back the Dylan Mulvaney endorsement."
The St. Louis-based brewer's troubles began in early April when it signed online influencer Dylan Mulvaney, who has millions of followers on TikTok. Mulvaney claims to be transgender but critics say he is mocking and ridiculing women by documenting his "journey to girlhood" with clips many women consider offensive.
To celebrate 365 days of "girlhood" Bud Light sent cans to Mulvaney featuring his image, which he then showed on his TikTok account. Conservatives and many women's groups called for a boycott of the beer and its sales fell by around 25% in weeks, and billions of dollars were wiped from its market value.
In June, the beer was knocked from the top spot and replaced by Modelo Especial. Bud Light's competitors, including Coors Light and Miller, also saw an increase in sales, with Modelo Especial surging by 14% in a month.
The Bud Light fiasco even made its way to Congress when Republican Senator Ted Cruz spoke out and accused the company of promoting alcohol to children. The Texan wrote to the Beer Institute's Code Compliance Review Board saying that Anheuser-Busch violated its rules prohibiting marketing to minors. Cruz and Tennessee Senator Marsha Blackburn said that Mulvaney sometimes portrays himself as a young girl and is therefore intentionally trying to appeal to underage customers.
Cruz and Blackburn also demanded that the details of the contract with Mulvaney be made public. The Senators do not believe the brewer's claim that the influencer was only signed for a single advert.
Copyright 2023, StraightNews.org