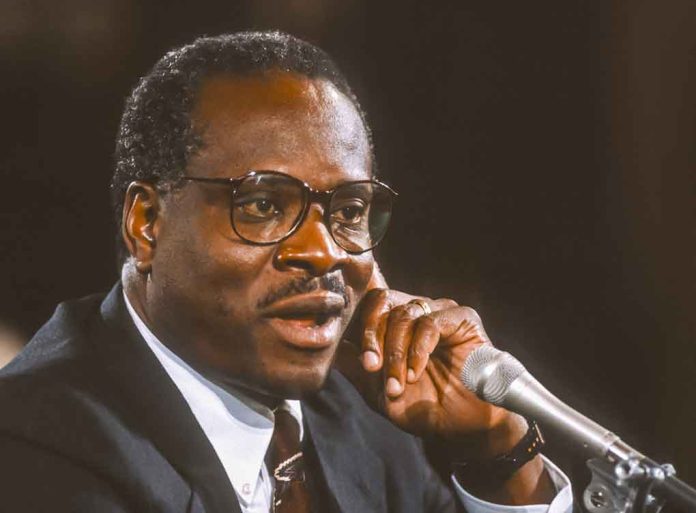 (StraightNews.org) — Sen. Ed Markey (D-MA) called for the resignation of Supreme Court Justice Clarence Thomas, saying his reputation is "unsalvageable." Markey made the remarks at an event discussing Supreme Court reform. "It is evident that he cannot judge right from wrong. So why should he be judging the country's most important cases, on its highest court?" he asked.
Thomas came under scrutiny when reports revealed that he had received undeclared gifts from a Texas billionaire, who funded luxury holidays for the judge over a 20-year period. Thomas said he did not believe he was obliged to report the gifts. He also failed to disclose a real estate deal with the same billionaire Harlan Crow.
Several other Democrats have also asked Justice Thomas to leave the court. These include Senator Richard Blumenthal of Connecticut, Reps. Alexandria Ocasio-Cortez of New York, and Ilhan Omar of Minnesota. Ocasio-Cortez called for him to be impeached.
In a related scandal, Thomas did not recuse himself from a case involving Mr. Crow, who Markey described as a bad actor pushing a far-right agenda.
Many Democrats condemned Clarence Thomas for comments he made after he voted to overturn Roe v Wade last year. "In future cases, we should reconsider all of this Court's substantive due process precedents, including Griswold, Lawrence, and Obergefell," he said.
Obergefell was the Supreme Court decision that legalized gay marriage across the nation. Ohio resident Obergefell filed a suit to be recognized as his partner's spouse. The Justices ruled by 5-4 to approve the right of gay couples to marry.
Griswold v. Connecticut established the right to use contraception. It was decided largely on consideration of privacy and therefore implied the constitutional right to privacy. Lawrence v. Texas in 2003 overturned a Texas law prohibiting sodomy. Dissenting on Lawrence, Justice Thomas denounced the Texas legislation as "uncommonly silly" but also expressed the view that there is "no general right to privacy" in the US Constitution.
Copyright 2023, StraightNews.org