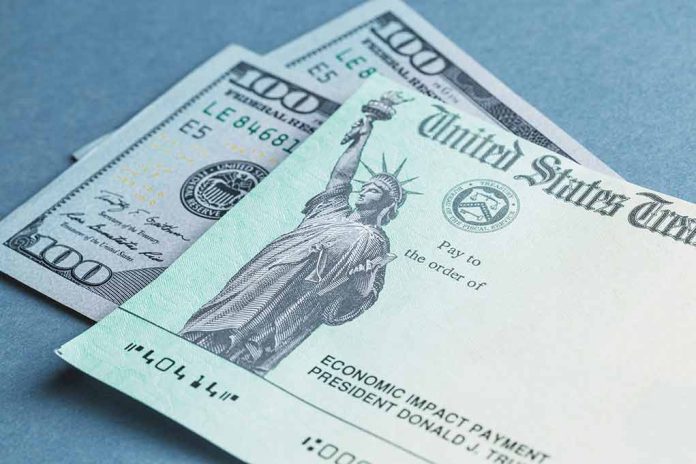 (StraightNews.org) – Congress is being urged to withdraw military aid to Egypt in the wake of a scandal involving Senator Bob Menendez. The Senator resigned from his post as leader of the Senate Foreign Relations Committee when a New York court issued an indictment accusing him of corruption, including involving a scheme to "benefit the government of Egypt" by boosting a New Jersey halal certification business linked to the Egyptian state.
The Senator is alleged to have accepted gold bars, access to an apartment in Washington, DC, and a luxury car in exchange for using his influence to aid the Egyptian government. The indictment also states that Menendez enjoys a close relationship with Egyptian intelligence officials and met with them to discuss the $1.3 billion provided to the country by America every year.
The Biden administration recently withheld $85 billion in military aid, citing human rights concerns. Lobbyists and human rights activists now demand the government go further and inflict additional cuts.
This is the third time in a 20-year Senate career that Bob Menendez has been under investigation for corruption. In 2006, then-US Attorney Chris Christie subpoenaed the records of a non-profit known as North Hudson Community Action Corp. The organization paid Menendez $300,000 to rent office space while he allegedly helped them secure federal grants for the payments.
Prosecutors would later look into allegations that he helped a doctor from Florida with a Medicare billing dispute worth millions of dollars and was rewarded with lavish vacations and private jet flights.
Weighing into the scandal, former House Speaker Nancy Pelosi said Menendez should resign, echoing the call of several New Jersey Democrats. Pelosi told Jen Psaki her party needs to stay focused on opposing Republican policy, "And for that reason, it would probably be a good idea if he did resign."
Democratic Governor Phil Murphy has also asked the Senator to stand down, and Rep. Andy Kim said he will stand against him in the next election.
Copyright 2023, StraightNews.org