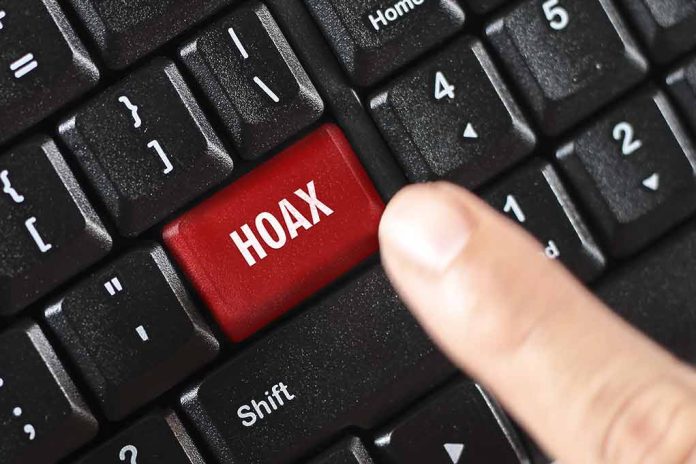 (StraightNews.org) – A woman who told police she was kidnapped and held for two days has admitted she was lying. Carlee Russell from Alabama went missing for just over 48 hours on July 13, and when she returned home, she told police she stopped on the interstate when she saw a toddler alone on the side of the road and was subsequently abducted. Her attorney informed reporters on July 24 that she made the whole thing up.
The bizarre story began when the 25-year-old nursing student called 911 on July 13, saying a small child was wandering along the I-459 in Alabama at 9.30 in the evening. Police responded immediately but found no sign of Carlee Russell or a young child on the highway. They did, however, find Ms. Russell's belongings, including a purse and wig. Russell was not seen again until she returned to her home two days later.
She told police she had pulled over to rescue the baby and was then abducted and taken in an 18-wheeler truck to an unknown residence and told to strip. She escaped, was recaptured, and escaped again, she said.
During their investigation, law enforcement officers found that Russell had conducted some interesting internet searches just before she vanished. These included a search for bus tickets to Nashville and the Liam Neeson movie Taken – in which the actor plays a former CIA agent whose daughter is kidnapped in Paris. She also sent out tweets revealing an unsteady state of mind. Her tweets implied her boyfriend cheated on her and that she was unhappy in her job.
Emory Anthony, Russell's attorney, released a statement on July 24 saying she had acted alone in fabricating the story, and she was sorry for the anguish she'd caused and the wasted resources utilized to track her down. She asked for forgiveness and prayers. Police say they will discuss potential criminal charges with the local District Attorney.
Copyright 2023, StraightNews.org