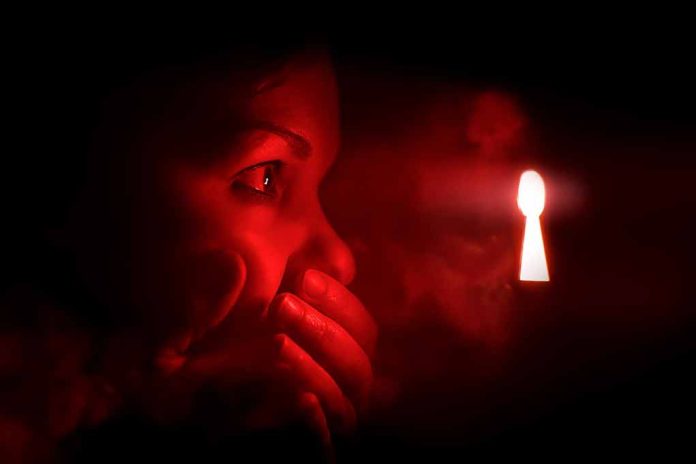 (StraightNews.org) – A woman who went missing in Alabama searched for tickets to Nashville and the Liam Neeson movie "Taken" the day before she disappeared. Carlethia "Carlee" Russell vanished on July 13 but reappeared two days later, saying she'd been kidnapped by a man who jumped out of a nearby tree. Police say they still do not understand what occurred during the mysterious few days of her absence.
The strange events began when Russell phoned law enforcement to report a toddler walking alone on the I-459 in Alabama. She disappeared soon afterward. When police arrived to investigate the report of the toddler, they found Russell's purse, cell phone, and wig on the side of the highway. However, they could not locate the child. Two days later, Russell was seen wandering down a road toward her home.
Subsequent investigations revealed interesting internet searches the day before her disappearance. Russell had researched bus tickets to Nashville, "How to take money from a register without being caught," and the Liam Neeson movie. In it, Neeson plays a former CIA agent whose daughter is kidnapped in France, and he sets out to rescue her.
Hoover Police Chief Nick Derzis told reporters, "We've been unable to verify most of Carlee's initial statement made to investigators, and we have no reason to believe that there is a threat to the public safety related to this particular case." He added that there were other internet searches made by Russell that he would not make public out of respect for her privacy.
In her initial police interview, the 25-year-old nursing student said she stopped on the highway when she saw a small child. She was then forced into a vehicle by a red-haired man who blindfolded her and took her to a house before forcing her to undress and taking photographs. She said she escaped but was recaptured and escaped again. Russell claimed there was also a female involved in her abduction. Police say investigations will continue.
Copyright 2023, StraightNews.org